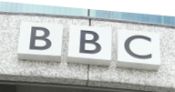 On the 8th of June 2011, the Gaelic-language TV service BBC Alba launched on the Freeview platform.
The station, which launched in 2008, has previously been available to Sky and Virgin viewers, is now available from Freeview transmitters in Scotland, and can be found on Freeview Channel 8. The channel's normal broadcasting hours are 5pm to midnight.
There is some controversy over the launch of BBC Alba on Freeview, however. There was not enough space on the BBC's Freeview allocation to add BBC Alba, and something has to be removed in Scotland to make way for TV channel. What's had to go, are some of the radio stations. 13 BBC radio stations operate on Freeview, and ten of these are switched off when Alba goes on air in the evening.
Between 5pm and midnight on weekdays, 4pm and 1am Saturdays, and 4pm to midnight on Sundays, Freeview viewers in Scotland now no longer can listen the following:
BBC Radio 1
BBC Radio 2
BBC Radio 3
BBC Radio 4
BBC Radio 4 Extra
BBC Radio 5 Live Sports Extra
BBC Radio Scotland
BBC World Service
BBC Asian Network
BBC Radio nan Gàidheal
The BBC's decision to remove these national stations from Freeview in Scotland has caused some upset . Niko from our forum has said:
"I feel highly aggrieved and even, to some extent insulted… I am absolutely furious and consider the BBC's behaviour in this to be entirely unsatisfactory and without any respect whatsoever to its listeners."
There's discussion about this in our forum – See BBC Radio Stations Missing From Freeview
If you're affected by the BBC's removal of these services, or alternatively, pleased that BBC Alba is now available on your Freeview box, please add your comment below.
Thanks to Ray Cathode for the updates