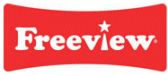 It seems that around 900,000 homes may need to get a special filter to be able to keep on watching Freeview from 2013.
We first reported on this story in June 2011 (Freeview Interference Forecast), when it was estimated that 760,000 homes could be affected. The Government now puts the estimate at nearer 900,000
Freeview Interference?
As you'll be aware, the Digital Switchover completes this year, and once it's over, the space that was used for some analogue TV services will be sold off to mobile operators to launch the UK's 4G mobile Internet service.
This means that there will be new mobile phone base stations popping up around the UK that will be transmitting on frequencies that your TV aerial is optimised for – and those close to masts, or with signal boosters fitted, will be pulling in unwanted 4G signals. It's expected that these signals will 'overload' Freeview receivers, causing the picture to break up and be unwatchable. Users with 4G mobile devices, such as new smartphones and tablets, will also potentially be adding to the interference.
The fix?
The Government has just announced that all homes affected will be offered filters which connect between the TV aerial and Freeview receivers, to block signals from 4G transmitters. The proposed scheme to ensure that the 900,000 homes can still get Freeview is expected to cost £180 million to implement, and will involve the following:
Supplying self-install filters to affected homes
A help scheme for over-75s and the disabled for filters to be fitted
For the estimated 10,000 homes that can't be helped by a filter, installation of a satellite dish
For the estimated 500 homes in rural areas that still can't get a signal, help for "up to £10,000″ to get a fibre-optic TV service installed
Paying the bill for the £180 million 4G filtering will be the responsibility of the companies that win the 4G contacts in the 2013 spectrum bidding.
And what is 4G?
High-speed mobile Internet access for smartphone and mobile computer users. When it starts to roll out in 2013, speeds of up to 100Mbps will begin to become available, offering an improvement on the 3G speeds mobile users get at the moment. According to Ed Vaizey, the minister in charge of UK media, "Next-generation mobile services are essential for economic growth. They will bring an estimated benefit of £2-3bn to the UK economy."
2013 will no doubt be an interesting year…