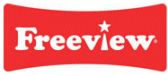 Up to 760,000 homes in the UK may find that they start to experience interference to Freeview from 2013, according to a report from OfCom.
As you're probably aware, the UK Digital Switchover is set to be complete by the end of 2012. Once this has been done, a part of the spectrum that was used by analogue TV, will be auctioned off to mobile operators to use for the next generation of mobile Internet services, known as 4G.
4G services will offer mobile data speeds of up to 100 Mbps, offering faster web surfing on the move, and is set to use the part of the band from 791 to 862MHz, otherwise known as UHF channels 61 to 68.
The problem, is that many TV aerials do a good job of picking up signals in that band, and if those signals are amplified by a signal booster, the interference from neighbouring 4G base stations could overload the tuners in Freeview TV sets and set-top boxes.
Particularly as risk from interference from 4G would be those that get their Freeview via a communal TV aerial (which are normally amplified), or those using a masthead TV amplifier, where the signal is amplified at the aerial.
This is causing some concern to the regulator OfCom, who's brought out a report warning that an estimated 760,000 homes could be affected. In many cases, this 4G interference can be reduced or removed by using a simple filter, which would cost around £10. A filter could be connected between the TV aerial and the Freeview receiver, and block signals over the crucial 790MHz frequency. OfCom is proposing that the 4G operators foot the bill for the filters.
Filters will not be the answer for everyone though, especially those close to a 4G base station, or whether they rely on a Freeview signal that's right at the top of the band. Around 30,000 homes could be in this position, and the answer for them, would be to switch to a satellite TV service such as Freesat or Sky, or go for cable TV from Virgin. It's unclear who'd be paying the bill for those users to switch.
Expect more coverage on this as we get closer to 2013. If you're concerned about this topic, take a look at the OfCom Coexistence With DTT consultation document – The consultation period ends on the 11th of August 2011