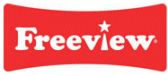 Some Freeview channel news to report:
Channel 5 HD to launch on Freeview
In the recent bidding for the fifth HD channel on the Freeview platform, only one channel submitted a bid, and that was Channel 5. It appears that regulator OfCom has granted Channel 5 the licence, and we can expect Channel 5 HD to appear on Freeview at some point in the future.
We understand that Channel 5 HD may not be available to all parts of the UK when it launches.
The Zone to launch on Freeview
Freeview Channel 39 sees the addition of "The Zone". This is a channel owned by ITV, and currently has a caption stating ""The Zone – the place to shop & play".
We can infer from this that The Zone will be a combined shopping channel / gaming channel. It will launch on Freeview Multiplex A, and apparently timeshare with kids channel CITV.
No idea as yet on a launch date for this new ITV service.
Channel 5 + 1 coming soon to Freeview
We understand that Channel 5 + 1 is set to join the Freeview channel list shortly, with the date of the 6th of December 2011 being suggested by one of our site visitors.