TV Channel List
Sports Channels
Digital TV Help
Comparison Table
High Definition
Subscription-free
Freeview Info
Cable TV Info
BT Vision
Sky Digital
Freesat
Top Up TV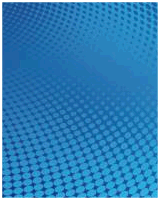 Sky Atlantic
Looking to get Sky Atlantic? We let you know how to receive this channel in the UK.

Sky Atlantic launched on the 1st of February 2011. It's exclusive to Sky. To get Sky, sign up online at www.sky.com.
What does Sky Atlantic offer?
Sky Atlantic bills itself as the home of HBO and will bring together a host of US imports onto a single channel.
Series include the Prohibition-era drama Boardwalk Empire and fantasy drama Game of Thrones, as well as classic HBO series such as The Sopranos and Six Feet Under. Sky Atlantic will bring us the seventh series of Entourage, Treme, new comedies How To Make It In America and Bored to Death, as well as the comedy-drama Weeds. Battlestar Galactica fans can see the series again in stunning HD. Sky Atlantic will also premiere the brand new fifth series of Mad Men (formerly seen on BBC 4), as well as the mini-series Mildred Pierce.
How to get Sky Atlantic:
Sky Atlantic is exclusive to Sky Digital. The channel is free when you take the Sky Variety Pack, and free to all other Sky TV customers until 31st August 2011.
Sky Atlantic is also available in high definition (The Sky HD Pack costs an additional £10.25 a month)
If you don't yet have Sky, you can sign up for Sky and Sky Atlantic at www.sky.com.
Sky Atlantic is not available on Virgin Media, BT Vision, Freeview, Freesat, TalkTalk TV or Top Up TV.
Handy Links
Need any help with digital TV? Try our Digital TV Help section.
Looking for info on another channel? See our UK Channel List