DAB Digital Radio on UK Mobile Phones
This page provides information on the range of DAB digital radio receivers available on mobile phones in the UK.
Mobile Phones with DAB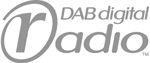 You can get DAB radios for your car, kitchen, bedroom, PC and hi-fi… see our list… but what of digital radio for your mobile phone?
Many phones have FM radio onboard, but few have DAB. This page looks at mobile phones available in the UK that support DAB digital radio



Virgin Mobile Lobster 700TV

Details: Windows Mobile device that supported DAB digital radio. Available on the Virgin Mobile network only.

Originally available from Virgin Mobile and Carphone Warehouse, this is now discontinued.

It may be available on eBay.co.uk.
Prices, specifications and offers are subject to alteration. Refer to the websites that we link to for latest prices, information and conditions
Know of another phone available in the UK that has a built-in DAB receiver? Please let us know!