Aha – Our Alan Partridge Page
Welcome to our page dedicated to the legend that is Alan Partridge. How to catch a piece of Alan on radio, telly, in print, and in Travel Taverns
Aha… You've reached our Alan Partridge page. Media star fallen from fame, you either love or loathe Steve Coogan's creation, the marvellous Mr Partridge.
Latest Partridge News

September 2011 – Alan Partridge Autobiography released. "I, Partridge: We Need To Talk About Alan". Get your hands on a copy of the book that's a must for those who've modelled their lives on Old Alan Partridge – Available for the Kindle, or in paper format (you know – a book!), from Amazon. Get it, before it gets pulped.
November 2010 – Partridge is back – Twelve x 11 minute episodes on FostersFunny.co.uk started from the 5th of November 2010
As there are so many AP sites out there, this page won't even attempt to pay homage to all that's Alan Partridge… it's merely a link to other AP places, and some pointers to where the various versions of Partridge's career highlights can be obtained…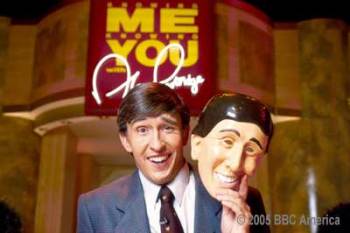 Knowing Me, Knowing You (The Radio series) Alan Partridge in fine form. Most of us have seen (and cringed at) the TV series, but have you heard the pre-telly Radio 4 series?

If not, get the audio CDs or cassettes! Six episodes of the BBC radio chat show are available, and these were aired way before Alan made it to telly. In our opinion,
much better than the TV series. Click for details of the BBC Radio 4 series on audio CD.

The radio series are also available for download to your PC or MP3 player directly from Audible.co.uk





Knowing Me, Knowing You (The TV series) Spoof interview show on the BBC. You'll find the six-part BBC TV series available from Amazon DVD or on video

Note: The original DVD was withdrawn shortly after release, for copyright issues. However, it was re-released in October 2003
as a two-disc DVD, including all six episodes, the Christmas special
(Knowing Me, Knowing Yule), plus a stack of bonus material… including
a group commentary, the original pilot recording in 1994, Alan's appearances for Comic Relief,
Alan's rural ramble, TV trailers used to promote the show, plus stills and cast biographies.

An excellent DVD, and with 247 minutes of content, it's a bargain at under £6 from Amazon




Knowing
Me, Knowing YuleA one-off
Christmas special sees Alan trying to claw his way back into favour
with the BBC in a mock Tudor replica of Alan's house – with a little
help from a local Norwich Rover dealer. Rarely repeated, this is
available on VHS from Amazon.

You'll also find it amongst the Knowing
Me, Knowing You DVD extras. It's also available on a BBC audio cassette

I'm Alan Partridge- Series 1Fallen from fame, Steve Coogan's Alan Partridge is living in a Norwich travel tavern.

The DVD of Series 1 was released in November 2002. You can order the two-disc DVD from Play.com (free P&P) or Amazon.
The DVD contains commentaries by Alan Partridge, Lynn, his PA, Steve Coogan, Armando Iannucci and Peter Baynham. There's also a sizable selection of deleted scenes with a few out-takes.

Also available, but without the bonus material, on BBC video.




I'm Alan Partridge – Series 2Series 2 sees Alan moving up in the world… He's out of the Travel Tavern, has kicked his Toblerone addiction, has a girlfriend (cashback!), and is back on the telly (UK Conquest). Series 2 of I'm Alan Partridge ran on BBC2 from 11th November 2002.

Series 2 was released on the 10th November 2003 on DVD.

The Alan Partridge Complete Box Set – 6 DVD set

This is the box-set you're looking for! All of the TV shows, plus Alan's appearances on Comic Relief, the Christmas Special, an unbroadcast pilot, and various other DVD goodies.

A must for Bill Oddie, and all Partridge fans in and around Norfolk.




I'm Alan Partridge: Every Ruddy WordYep, as of late 2003, Alan's finally in print. No, this isn't the expected spin-off Bouncing Back, this is the book of the scripts – all of the words from the Radio and TV series, including the Christmas special and both series of I'm Alan Partridge. 440 pages with a selection of photos in the middle, this is an ideal gift for partridge fans.

Every Ruddy word can be ordered online from Amazon. Every Ruddy Word (Hardback) or Every Ruddy Word (Paperback) .




Steve Coogan Live – As Alan Partridge

Want to know what Alan's been up to since his last TV series? Steve Coogan took to the road in late 2008 with a stage show featuring a lot of Alan. Want a Partridge fix? Get the DVD, but beware – it's had mixed reviews.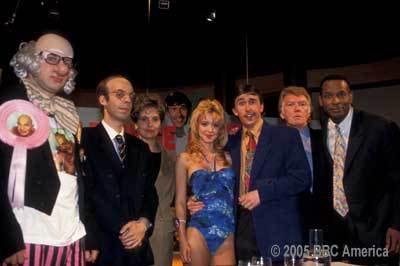 Alan in action – the guests from one of his shows
Alan Partridge News
November 2010 – Partridge is back – Twelve x 11 minute episodes on FostersFunny.co.uk from the 5th of November
Sep 2008 – Partridge takes to the road. Steve Coogan takes Partridge and other characters on the road. Update: DVD now available
Sep 2005 – News of more Alan Partridge. The Movie is planned for 2007, and there are reports of a new series "I'm Still Alan Partridge"
Dec 2003 – "Alan Partridge: Every Ruddy Word", out now in hardback. Details
Nov 2003 – Knowing Me, Knowing You DVD released at last. Details
Oct 2003 – I'm Alan Partridge Series 2 on DVD and VHS in November. Details.
May 2003 – No sign of any new Partridge, but rumour has it that Alan may feature David Brent (from The Office) as a guest on his Radio Norwich phone-in show. This may be a one-off Christmas special on the Beeb…
Partridge on TV
For details of when you can next see an episode of Alan Partridge on a UK TV channel, give the DigiGuide TV listings service a try. For more on DigiGuide, see our Digiguide Review.
Partridge Links
Click here for the official BBC Partridge site
Audible.co.uk – Offering various Partridge radio episodes for immediate download