Radio and TV Training Courses
A list of Radio, TV and Media training courses and services on offer in the UK
UK Radio Courses and Training
Focus: Introduction to Radio (Southend-on-Sea)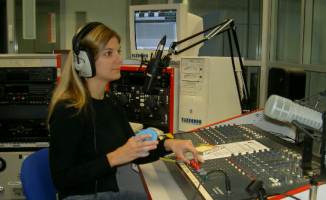 This course, held at South Essex College in Southend-on-Sea, is now in it's eighth successful year.
It runs on selected Saturdays throughout the year and is a three week course costing £68 in total.
'Introduction to Radio', runs for three weeks on a Saturday mornings (9am to 12pm) and provides an overview of the radio industry, details of how a radio station works, and insider information on UK broadcasting.
The college has its own radio studio, where students get hands-on experience working the equipment, as well as understanding how to prepare and present a radio show.
Students can progress to 'Radio Broadcasting Level 2', which delves into show preparation, interviewing, digital editing, production, commercials and scriptwriting.
More details: "Introduction to Radio Course Information".
TV Training Courses
Journalist Training Courses
Other Media Courses and Training
Know of any courses we've not listed? Please let us know
Other useful links: