Sky's Christmas 2012 Promotions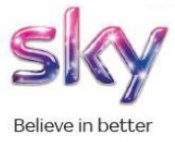 Sky has announced details of its annual Christmas offers designed to tempt people to switch over to Sky in time for the festive season.
The headline offer is this: Take out the standard Sky package, and get Sky Movies half-price for 6 months. You can get a free Sky+ recorder, free setup and a Marks and Spencer voucher.
Here's the offer in more detail:
Free Sky+ box and standard set up
Free Wireless Connector, for on-demand services via broadband
40 Entertainment channels
A £25 M&S voucher (

£100 voucher

between the 23rd and 29th of November!)
Sky Movies Pack – 12 dedicated movies channels (£8 for the first 6 months)
Take Sky Movies with you to watch on the move with Sky Go, at no extra cost
The price for this Sky package, plus half-price movies is £29.50 a month for 6 months, which rises to £37.50 a month. The offer ends on the 21st December 2012
More details? To get this offer, go here: Sky Christmas Offer
Already with Sky?
If you're already with Sky, but not yet signed up to Movies or Sport, Sky's also running a half-price offer… Get 3 months of Sky Sport or Sky Movies half price.
Hundreds of movies and up to five new Sky Movies premieres every week
Watch live coverage of over 100 sports including Barclays Premier League games and coverage of every live F1 race.
Take Sky Movies or Sky Sports with you to watch on the move with Sky Go, at no extra cost
Get the six Sky Sports channels for £10.50 a month for 3 months (then £21), or Sky Movies for £8 a month (the £16), here: Sky Upgrade Offer
There you go – a quick summary of Sky's seasonal Christmas deals. Got a comment or a question? Please add a comment below…