Changes to Freeview Channel 32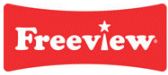 Freeview channel 32 has undergone a change today.
Until today, the channel was labelled Big Deal, but has today has become Movie Mix
The channel seems to have something of a split personality. What we understand is that the channel does the following:
Runs the Bid Plus TV shopping channel from 9am to 8pm
Runs Speed Auction from 8pm to midnight (for the first time on Freeview)
Runs generic Teleshopping from midnight to 3am
Runs one movie from 3am to 5am
Runs Teleshopping from 5am to 9am
That gives us 22 hours a day of shopping, and one movie between 3 and 5 in the morning – presumably meaning that it's there so that people can set their Freeview or YouView PVRs to record the movie overnight and watch it the next day.
Films shown as coming up on Movie Mix in the next few days, according to the Freeview EPG are as follows:
The Borrowers
From Hell to Borneo
The Hoax
The Brothers O'Toole
Cry of the Innocent
Ginger in the Morning
A bizarre time to offer a movie service, and a little cheeky to list this as a movie channel when it's 22 hours of shopping and one movie a day at silly-o-clock.
There's some discussion of this in our Freeview Help and Advice forum
Playboy Chat off-air
We've also heard that the Playboy Chat channel is apparently off-air at the moment.  Freeview channel 178 still shows the name "Playboy", and normally transmits Playboy Chat from midnight to 6am. The EPG still shows a listing, but we've not been motivated enough to try watching after midnight. Any info…? Let us know.