Podcasting – What is a Podcast?
What is Podcasting? We take a look at podcasts, what these online radio shows are all about, and how to get part of the podcasting listening audience.
What is a Podcast?
More and more of us are carrying around portable music players such as the iPod Touch, or more commonly a smartphone like the iPhone or an Android phone
These MP3 players are great for playing music, but many people are getting thirsty for something other than music while they're on the move. Welcome the podcast!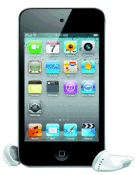 Essentially, podcasting is a different type of radio broadcasting… taking its name from the iPod music player. A podcast is a distributed audio MP3 file that can be downloaded onto your PC and then synced to your portable music player. They've been around for a while now, and they make for a great way to listen to stuff on the move.
There are now thousands of podcasters out there, generating new shows on a whole range of topics – music, sport, comedy, talk, discussion of TV shows – just about anything you can think of. Typically, you'll use iTunes to find and subscribe to podcasts – but there are several other online podcast directories
You can either download podcast files manually, or use software such as iTunes or Juice to get your favourite podcast downloaded to your PC automatically. You can listen to downloaded podcasts either on your computer, or by transferring them to your MP3 player / iPod / iPhone so that you can listen to them on the move.
Where do I get podcasts?
Looking to start listening to podcasts? Some useful links:
Top Podcast?
Podcasting became mainstream in 2006, partly due to the success of the Ricky Gervais Podcast. It has been judged by The Guinness Book of Records as the world's most popular podcast.
Ricky Gervais and Stephen Merchant have teamed up with probably the funniest chap around, Mr Karl Pilkington, to put together a series of 30 minute podcasts. What's so special about three blokes sitting in a studio chatting? Just give it a listen and find out.
Each show features the three chatting about anything that take
their fancy, picking through the unique mind of Karl Pilkington, Ricky's former producer at London radio station, XFM. His views include:
combating overcrowding by reintroducing the Tyrannosaurus Rex, the dishwasher sent to Mars, the Fire Rescue Chimp, and musing on why you never see Chinese homeless people. Karl's diary extracts, and his failure to understand proverbs… are hilarious. We're still undecided on whether Mr Pilkington is really all that he appears to be, or whether he's another Gervais creation… Every week he comes back for more abuse… can we take this chap at little round face value? Listen in and make your mind up. The podcasts are available now directly from www.audible.co.uk/ricky
. You won't be disappointed!
Our Podcast
The Radio and Telly website has been running its own website for over five years.
Under the name FrequencyCast, we were pleased to be awarded the award for the Best UK Non-Profit website in the 2010 European Podcast Awards.
If you're new to the concept of podcasting, perhaps give one of our shows a listen – We put together our shows like a radio programme – each show is in mp3 format, and the show's presenters Carl and Pete discuss UK TV and radio, plus technology & gadgets.
We've covered subjects such as Freeview, Sky, BT Vision, digital recorders, and Top Up TV.
Take a listen to our latest 'cast at www.frequencycast.co.uk
Recording a podcast
Anyone can record a podcast (there are even all-in-one podcasting kits). Typically these will be recorded as MP3 files and uploaded to the Internet, so that others can download them.
Starting your own podcast
To create a podcast, all you need is software to create an MP3 file (If you're serious, there's Adobe Audition available from the Adobe UK online store) and some webspace to host your podcast.
More information:
Music on podcasts
Note that if you run your own Podcast that contains music – you need permission to use the music, and you will be required to pay royalties on the music you play. You should consider either using non-copyright music, or obtaining a licence to use existing music on your Podcast. In March 2006, the MCPS-PRS alliance launched a Podcast licence for Internet music podcasts – Find out more on the PRS For Music website
Podcasting FAQ:
We're looking to expand this section to include more information on podcasting…. and we need some feedback from you… What would you like to know? What can we help with? Any questions we can answer?
Questions so far:
How do I listen to podcasts in the car?
Ahh – If you have an iPhone or an iPod, you'll be wanting something like the Griffin iTrip DualConnect – that lets you play your music library whilst you charge from the 12V supply.
Please contact us if there's anything you'd like to know about podcasting, and we'll try to help…
Podcasting Links: