TellyGuides Home
Listings: Magazines
Online TV Listings
On-screen EPG TV Listings
TV Listings Software
Digital TV Compared
Digital Switchover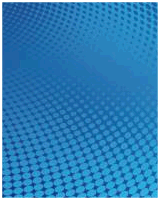 TellyGuides: Mobile Phone TV Listings Services
No need for a TV listings magazine. Use your mobile phone to browse the UK TV channel listings. You can also programme your Sky+ set-top box remotely. How cool is that?.
Mobile Phone Services
(iPhone users, see later on this page)
Mobile Web Listings


If you're after a basic, free listings service that you can access from your mobile phone while you're on the move, then you can use the mobile-friendly listings offered by What's On TV.

To access this, go to your mobile phone's Web or WAP browser and type: http://www.whatson-tv.mobi/

The service is basic, but does the job - it'll display channel listings, let you see what's showing by time, or perform a search. The service does seem to want to sell you ringtones, but that's easily avoided, and this service displays well on the mobile phone handsets we've tested it on.

DigiGuide Mobile


This offers the most powerful mobile solution - you can either use their service on a mobile phone Web or WAP browser, or the Avantgo mobile service.

Avantgo: If you have a Palm OS or Windows Mobile smartphone, you may be able to get access to TV listings offline via Avantgo, the synchronisation service. To set this up, you'll need to create an Avantgo account via www.avantgo.com. Once this is done, add the account name and password to Avantgo on your PDA. Next, you'll need to create a subscription to DigiGuide online. Then, subscribe to the Avantgo DigiGuide channel, and add the DigiGuide username and password. Next time you sync, the programme listings get copied across. You can use a basic version of DigiGuide for free, but to open up all of the channels and facilities, then you'll need to register for £8.99 a year

Mobile Web: DigiGuide can also be accessed from a WAP-enabled mobile phone. To get there, enter the WAP address of http://wap.mydigiguide.com/ (including the slash) into your WAP browser.

Sky Mobile


The other alternative is to consider downloading the Sky Mobile application. Sky has released Sky Mobile for a wide range of mobile phone handsets and this offers access to the Sky+ TV Listings service. This lets you search and scroll through channel listings by category.

Go to www.sky.com/skymobile for information on Sky's mobile TV application. Using it as a listings service appears to be free, and if you have Sky+ or Sky+HD at home, you can use the listings application to perform a Remote Record.
TV Listings - iPhone Applications
Tioti TV+



Search listings, get alerts when show are about to start, and programme your Sky+ box remotely. Also links to BBC iPlayer.

Freeview HD



Dedicated Freeview listings - Search listings, and see recommendations from Freeview's Twitter feed. Free app!
Available from

TV Guide .co.uk



Listings for Freeview, Sky, Virgin, Freesat and TalkTalk, with the option to add alerts to your calendar, rate TV shows as well as programme Sky+. Nice free app - with a great website guide too.
Available from


Sky+ iPhone



Free application from Sky that allows you to remotely record TV shows to your Sky+ box.
Available from

TV Plus



Listings for 400 channels plus the ability to programme a Sky+ box over the air.400 channels plus the ability to programme a Sky+ box over the air
Available from

Fetch TV Freeview App



Free application that gives you access to Fetch TV. Remotely programme your Fetch TV Smartbox with this free app.
Can you recommend a decent mobile phone TV listings service? Let us know