Browse the Internet on Your TV
Want to be able to surf the Net on your TV without having to hook up your laptop? We look at Android TV sticks and other ways to surf the Internet on your telly.
Surfing on your TV?
If you like the idea of being able to surf the Internet from the comfort of your sofa on your big TV screen, then this is now surprisingly cheap and easy to do, thanks to small sticks and set-top boxes powered by the Android operating system – the software that powers many mobile phones.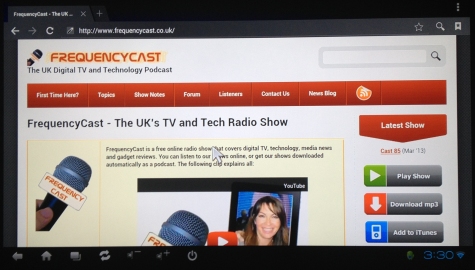 Browsing web pages with an Android HDMI TV Dongle
There are two types of interface you can get – a small dongle that plugs into your TV's HDMI port, or a small box that connects to your TV's HDMI port.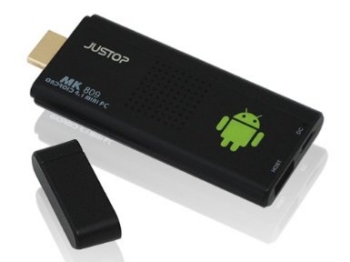 Android HDMI TV Dongle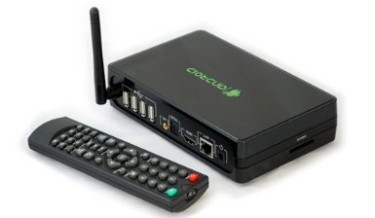 Android TV Set-top Box
These are very easy to get set up, and once running, you can surf the Internet, send and receive emails, watch YouTube, show a slideshow of your photos – and lots more.
They are powered by the Google Android operating system, which offers a powerful desktop environment with lots of apps to play with – you can also get extra applications, much as you can on your smartphone, from the Google Play Store.
These HDMI dongles and boxes typically cost from £20 to £60, and connect to your home broadband router wirelessly. You can also get option keyboards for some models, making armchair surfing easy.
Buying Android Sticks and Boxes
The best place to buy HDMI Sticks and set-top boxes powered by Google's Android, is from Amazon. Try the following link: Android TV Sticks at Amazon

– See also some of the recommended offers in the table below:
Google Android On Your TV
We've been using one of the standard Android sticks from Amazon for a few months now, with great results. Here are a few screenshots showing what the stick is capable of: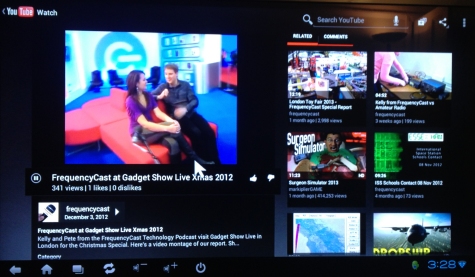 Android HDMI TV Dongle showing a YouTube Clip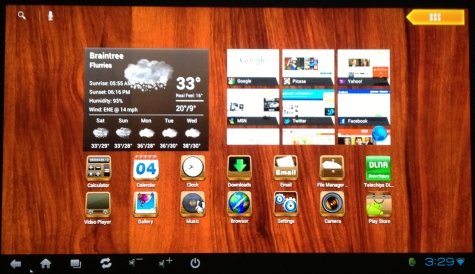 Android HDMI TV Dongle – Showing the Android desktop
OK – So these dongles are no substitute for surfing on a laptop or desktop computer, but for access to your media, for watching YouTube, and for access to the Internet and email, then these little devices are cheap, and definitely worth a look.
Related Links: