YouView from BT – TV Service Reviewed
YouView is now available from BT. Offering improvements over the original BT Vision service. We look at what YouView from BT has to offer, and who the services is aimed at.
Radio & Telly Recommended Offer: Save £299 with a Youview box from BT


YouView from BT – The headlines:
The service launched in October 2012
Box free to BT Broadband customers (Saves £299 on high-street price). £49 activation fee applies
Easy access to catch-up TV from BBC, ITV, Channel 4 and 5
Access to BT Vision on-demand library
Movies from BT Vision Box Office, and Now TV (Sky Premiere Movies)
Watch and record Freeview HD

Can you get YouView from BT?
You need to be in a Freeview coverage area and get your broadband from BT: Check YouView & BT

YouView from BT: Review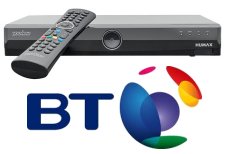 When reviewing the YouView option offered by BT, it becomes clear that the service is not trying to compete with the pay TV giant that is Sky, but trying to offer a service to the many millions who have Freeview but want a little more.
The YouView box on offer from BT is the same as the Humax Youview box that you can pick up on the high street for almost £300. With BT, you get the box for free as long as you get your broadband from BT. The service carries a £49 activation fee, and a small charge for delivery by Royal Mail courier.
Connecting the box
This is pretty straightforward, and doesn't require an engineering visit. The steps are:
Connect the box to a TV aerial
Connect the box to your TV via the supplied HDMI lead
Connect the box to broadband. As most of us don't have a Home Hub close to the telly, you can request a free pair of HomePlug adapters when signing up to BT's YouView)


Humax DTR-T1000 Rear View
Once set up, the box needs to be switched on, and you have to run through a fairly simple setup process, where you let the box scan for channels, update the software and get itself ready.
Eco Mode: During the setup process, we were prompted to pick a power saving mode, either High or Low. This is all to do with the speed of the box boot-up:

HIGH Eco mode: When the box is not used, it powers off. It takes 2 and a half minutes to start up, but only consumes 1 watt in idle
LOW Eco mode: A much faster startup time (15 seconds), but the box consumes 19 watts when idle.


Eco-Mode on the Humax DTR-T1000 Humax Box
Once the box is up and running, it's pretty slick. The buttons on the remote control have a rather comforting 'click', which is something you don't get that often, and navigating through the menus is pretty intuitive.
BT Vision on YouView
If you've tried the BT Vision service launched by BT back in 2006, then the offering will be familiar to you. To get to the BT Vision content, you press the remote's blue YouView button, and select the BT icon from the menu scrollbar.
When you access BT Vision for the first time, you're asked to set up a PIN, and then you're in. You can get to the content in a number of different ways, but the main menu offers the following:
Library – The main BT Vision content. In here, you'll find sections are Vision Box Office, Vision Kids, Vision TV, Vision Music, Vision Film, Vision Sport and Essential On Demand
Recommended for you – Shows based on what others have been watching
Bookmarks – Shows and films you'd like to watch in the future
Playlists – Create your own MKTV channel by adding music videos to a playlist suited for each mood. You can also add kids shows to a playlist
You can also search, although this option only searches the BT Vision library, not the rest of the YouView service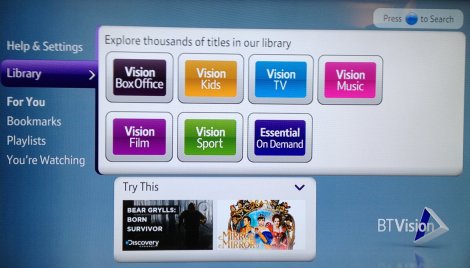 BT Vision on YouView – Screen 1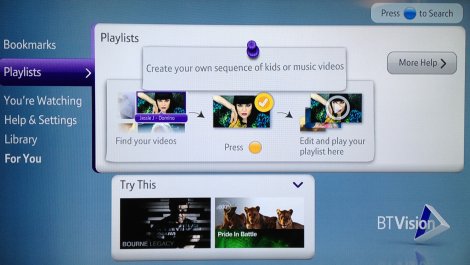 BT Vision on YouView – Screen 2
BT Vision Costs
With the YouView service from BT, the basic fee is £4 a month (rising to £5 in early 2013). For this, you'll get all the catch-up services, and access to some of the BT Vision library. Box Office movies and other content are available, either on subscription (The 'Unlimited' option), or on a pay-per-rent basis.
Costs for pay-to-view: £3.50 for a blockbuster movie,£1.10 to watch an episode of Spooks or Friends, 50p for a music video or an episode of Peppa Pig. A small amount of content is free, and at the time of writing, there were some deals on movies, such as Shaun of the Dead, Jaws and The Game for £1 each, or the three Matrix movies for the price of 2.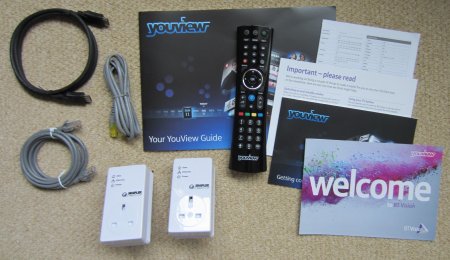 YouView from BT Kit Contents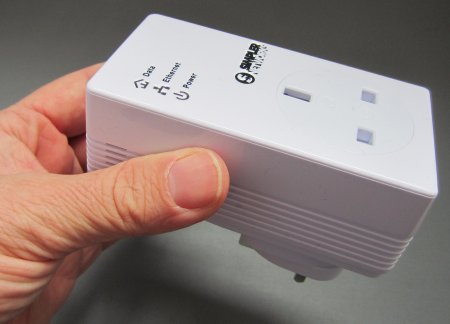 Powerline adapter supplied by BT YouView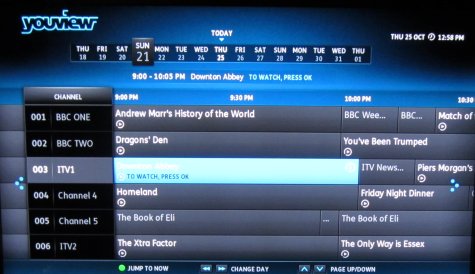 YouView EPG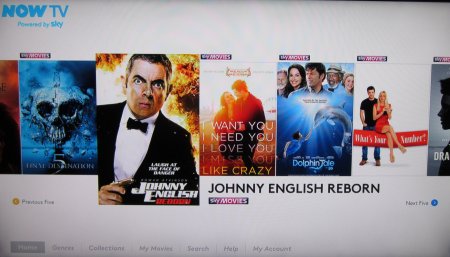 Now TV on YouView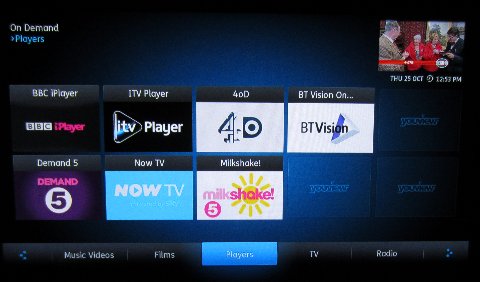 YouView Players


Scrollback on YouView


Searching on YouView
The service is a joint venture with partners including BBC, ITV, Channel 4, Channel 5, BT, TalkTalk and Arqiva. Special set-top boxes are now available that allow viewers to get live TV from Freeview, catch-up TV (BBC iPlayer, 4oD, etc) and a huge back-catalogue of free and pay-to-view TV shows.

YouView from BT FAQ
Does the BT YouView box record subtitles?
Does watching on-demand content eat into my monthly broadband allowance?
No. BT Vision content doesn't incur any bandwidth usage.
Got a question about YouView? Please contact us and we'll be happy to help.
Alternatively, please ask in our YouView Help Forum
Useful links: