ESPN on Freeview
Sports Channels
Sport on UK TV
TV Channel List
Digital TV Help
Comparison Table
High Definition
Subscription-free
Freeview Info
Cable TV Info
BT Vision Info
Sky Digital Info
Freesat Info
Top Up TV Info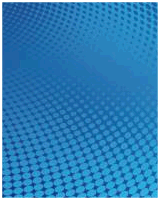 Getting ESPN in the UK
Information on how to access the ESPN sports channel on your TV, and how to watch English Premier League and Scottish Premier League matches on ESPN
Looking to get ESPN without signing to Sky?
Consider getting a BT YouView box - you'll get BT Sport 1, BT Sport 2 and ESPN. Full details here: BT Vision Sport
What does ESPN offer?

ESPN launched their UK service covering Barclays Premier League and Clydesdale Bank Premier League football in August 2009, following the demise of Setanta Sports in June 2009.
ESPN stands for Entertainment Sports Programming Network. Their ESPN America service includes coverage of NHL regular season and playoffs, NCAA College Football and Basketball, and a range of other sporting events.
You can get ESPN on the following services: Sky Digital , Virgin Media and BT Vision. They are also offering coverage in HD on Sky and Virgin.
The ESPN UK channel offers:
Exclusively live Barclays Premier League matches
Exclusively live Scottish Clydesdale Bank Premier League games
Live F.A Cup and UEFA coverage
Top Italian, Russian, German, Dutch and Portuguese football
USA's Major League soccer
UFC (Ultimate Fighting Championship), MLS (Major League soccer), NBA Basketball, German Touring Car Masters, AFL (Australian Football League), NHL (National Hockey League), French rugby, NCAA College Football and NCAA College Basketball and more...
How do I get ESPN in the UK?
Information on which UK Digital TV services carry ESPN:
Sky Digital

ESPN: Sky Channel 417 (also in HD)
ESPN Classic: Sky Channel 429
ESPN America: Sky Channel 430 (Also in HD)


The UK ESPN channel shows English and Scottish Premier league matches, as well as a wide range of other sports. ESPN's UK channel is on Sky 417 (also in HD). The channel is £9 a month to Sky Sports subscribers, otherwise £12 a month.

Want to save money? Consider getting ESPN free with BT Vision

Virgin Media Cable

ESPN: Virgin Media Channel 529 (also in HD)
ESPN America: Virgin Media Channel 531
ESPN Classic: Virgin Media Channel 533


The ESPN channel is now available on Virgin and is also available in HD. ESPN is free to those on the Virgin Media TV XL package. It's also available to 'M' and 'L' package customers for £10 (or £8 if you also subscribe to Sky Sports).

To get cable TV, you have to be in a Virgin Media cable area. For more on cable and to sign up, go to www.virginmedia.com

BT Vision

ESPN - BT Vision Channel 34

ESPN is now available BT Vision. BT Vision offers live TV via a TV aerial, and on-demand Sports, TV and films on your telly over Broadband.

ESPN broadcasts on BT Vision from 2pm to 4am weekdays, noon to 6am Saturday and noon-4am Sunday.

ESPN is free to BT Vision Unlimited subscribers!

New customers: Sign up to BT Vision Unlimited for £12.50 and get ESPN for free.
Existing BT Vision customers: Automatically receive ESPN for no additional cost as long as you continue to subscribe to BT Vision Unlimited.

More details on BT Vision at vision.bt.com or on our BT Vision Basics page.
Freeview

ESPN is no longer available on Freeview

Top Up TV

Top Up TV is shuitting down in October 2013

More details on our Top Up TV page.

TalkTalk TV

ESPN: TalkTalk TV Channel 555
ESPN America: TalkTalk TV Channel 566

TalkTalk TV customers can get ESPN for £9.99 a month.

What is TalkTalk TV? Until January 2010, this was known as Tiscali TV. It's digital TV delivered down your phone line to a special set-top box.

More details at talktalk.co.uk/tv, or on our TalkTalk TV page.

Freesat
ESPN is not available on Freesat
Online

Watch ESPN online - You can watch ESPN online using Sky Go - full details at sky.com/shop/tv/sky-go
Want updates on ESPN on Sky, Virgin, Freeview, Top Up TV and BT Vision?
ESPN FAQ:
Q. Where can I get a CAM for use with ESPN?
See our CAM Page for availability
Q. Can get a CAM Card for ESPN America?
No. ESPN America is not available on Freeview, Top Up TV or BT Vision at this time. ESPN America is available on Sky, Virgin and TalkTalk TV. If you have one of those services, you will not need a CAM.
Got a question? Get in touch