TV Channel List
Digital TV Help
Comparison Table
High Definition
Subscription-free
Freeview Info
Cable TV Info
BT Vision
Sky Digital
Freesat
Top Up TV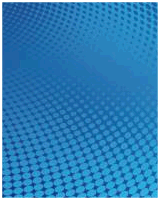 Getting G.O.L.D in the UK
Looking to get G.O.L.D, the channel formerly known as UKTV Gold? We let you know how to receive this channel.

UKTV Gold started out in 1992 as 'UK Gold' with an archive of programmes from Thames TV and the BBC. It re-branded as G.O.L.D in October 2008.
G.O.L.D is available in the UK as a subscription TV channel - it's not a free channel.
Shows on G.O.L.D include: Absolutely Fabulous, Blackadder, One Foot in the Grave, Porridge, Yes Minister, The Good Life and To The Manor Born. Reruns of shows like Doctor Who, Casualty and The Bill are common.
Digital TV services offering this channel:
If you're interested in watching the TV channel G.O.L.D, take a look at the following table to see which TV services are offering G.O.L.D:
TV Service

Channel offered

Details

Sky Digital

YES

G.O.L.D is available on the Sky satellite TV service as part of the Sky Variety Pack, which is one of the Sky subscription packages.

To get Sky, you'll need to have a satellite dish installed, get a set-top box, and pay a monthly subscription.

More details on our Sky Digital Explored page. To get Sky, sign up online at www.sky.com.

Virgin Media

YES

G.O.L.D is available on the Virgin Media cable TV platform, on subscription.

Virgin Media uses special fibre-optic cables. You need to be in a cable area, get a special set-top box, and sign up to a monthly subscription.

More on our Virgin Media page. To see if you're in a cable TV area, go to www.virginmedia.com

Top Up TV Anytime

LIMITED

G.O.L.D is available for some of the day on the Top Up TV service, which uses a TV aerial and a special set-top box. The service is known as G.O.L.D Plus, and is a subscription service.

The G.O.L.D channel is transmitted on Top Up TV from 6pm to 11:30pm. A small selection of programmes from this channel are downloaded overnight and stored on the box's hard-drive for viewing later.

Top Up TV Anytime uses a TV aerial to get live TV channels, and the special set-top box records extra TV programmes overnight, that you can watch over the next seven days.

For more on how to get GOLD on Top Up TV / Freeview, go to topuptv.com

Freeview

NO (ish)

GOLD isn't available as one of the standard Freeview TV channels.

However, GOLD is available on some Top Up TV set-top boxes, as part of the GOLD Plus service. See the entry on Top Up TV for details of how to get GOLD via a TV aerial

BT Vision

NO

BT Vision gets live TV via a TV aerial and gets movies plus extra TV and Sport content via your Broadband connection.

G.O.L.D is not available on BT Vision, but the library of on-demand TV shows does include some TV shows that are shown on G.O.L.D

More on our BT Vision Review page or at btvision.bt.com

TalkTalk TV

YES

G.O.L.D is available on subscription, on the TalkTalk TV service. TalkTalk TV is available in parts of the UK, and uses your existing phone line to deliver digital TV to your home.

More details at talktalk.co.uk/tv, or on our TalkTalk TV page

Freesat

NO

G.O.L.D is not available on Freesat.

Freesat is a subscription-free satellite TV service. You'll need a satellite dish and set-top box. More on our Freesat page
Need any help with digital TV? Please visit our Digital TV Help section.
Your questions about G.O.L.D
Q. Can I get G.O.L.D for free, or without a monthly subscription?
Sorry, but no. G.O.L.D is a subscription channel, and is not available for free.
Related Links