Sport on UK TV
TV Channel List
Digital TV Help
Comparison Table
High Definition
Subscription-free
Freeview Info
Cable TV Info
BT Vision
Sky Digital
Freesat
Top Up TV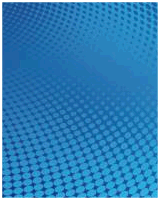 Getting Horseracing Coverage with Racing UK TV
This page is for those looking for information on getting the sports TV channel Racing UK, for coverage of UK horse racing.

Racing UK is a UK digital TV channel dedicated to covering live horseracing from 30 of the UK's top racecourses. The channel is available on Sky Digital and Virgin Media.
Top Racing UK Deals:
Get over £600 of racing entertainment for just £20 per month. A Racing UK subscription includes:
Exclusive coverage of every race LIVE from 30 of the UK's top courses
Racing UK player on your PC - worth £15 - FREE!
Racing UK club membership - with over £600 worth of race tickets per year - FREE!
Full details at www.racinguk.com
What does Racing UK offer?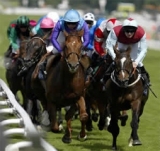 Racing UK is a UK digital TV channel dedicated to covering live horseracing from the UK's top 30 racecourses (plus selected racing from Dubai, France and South Africa). 
The Racing UK TV channel offers exclusive Flat and National Hunt racing all year round from the following UK racecourses:
Aintree, Ayr, Bangor, Beverley, Carlisle, Cartmel, Catterick Bridge, Cheltenham, Chester, Epsom Downs, Goodwood, Hamilton Park, Haydock Park, Huntingdon, Kempton Park, Ludlow, Market Rasen, Musselburgh, Newbury, Newmarket, Nottingham, Pontefract, Redcar, Salisbury, Sandown Park, Thirsk, Warwick, Wetherby, Wincanton and York


Racing UK subscribers will also be able to access a special highlights programme, "Racing Replay", shown each evening, through the night and the following morning, for anyone that's missed a race.
How to get Racing UK
Subscription is £20 per month, which works out at just 6p per race! So how do you sign up?
Racing UK is available on Sky satellite TV, Virgin Media Cable TV and online. Here are the options:
Via Satellite

Sky Digital offers the largest number of sports channels in the UK, including Racing UK.

Already with Sky? You can sign up to Racing UK simply and quickly online at www.racinguk.com - You'll need your Sky Card number. You can be up and running with Racing UK within a couple of hours!


Not with Sky? See our latest Sky Offers, or go to www.sky.com

Sky Digital offers hundreds of TV and radio channels, beamed into your home from a satellite, and received with a digibox and Sky minidish.



Sky Channel 432

Via Cable

To get Racking UK on cable, you have to be in a Virgin Media cable TV area. You can watch Racing UK via a special cable connection and a Virgin Media set top box.

Already with Virgin? Sign up online quickly and easily at www.racinguk.com


Not with Virgin? Check if you're in a cable TV area at www.virginmedia.com

For more on cable, see our Cable TV page or go to www.virginmedia.com




Virgin Channel 536

Online

Watch via the online streaming service

If you sign up for a monthly Racing UK TV subscription, you get access to Racing UK Player on your PC free (worth £15)

However, if you just want access to online viewing, you can purchase this separately - Sign up to watch Racing UK online on your PC at www.racinguk.com
Racing UK FAQ:
Freeview?

Sorry, but Racing UK is not available on Freeview at this time, although we understand that the channel may be available on Internet-enabled Freeview hardware (Racing UK coming to Freeview.)

Racing UK with no Sky subscription

To get Racing UK via satellite, you need a working Sky Digital Digibox and a Sky subscription card.

We understand that you don't have to subscribe to Sky Digital to be able to subscribe to Racing UK Sports - provided you have a Sky viewing card, you should be able to subscribe online at racinguk.com.

If you need to get a Sky Subscription card without signing up to an annual Sky subscription, see our Free Sky TV page.
If you have a question about how to get Racing UK TV, please ask in our forum
Bookmark this page:

Del.icio.us
|

Digg
|

StumbleUpon
|

Technorati
|

Facebook