TV Connectors and Cables Explained
Need a connector or lead for your TV setup? We explain what the connectors do, and aim to point you in the right direction
Aerial Flylead
An Aerial Flylead is used to connect from a TV aerial socket on the wall to an aerial input socket on a TV or set-top box. They are also used to connect set-top boxes and recorders to TV sets. These will have a male aerial plug at each end. TV Aerial Flylead at Maplin.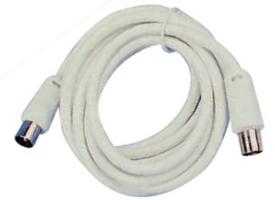 Co-ax aerial flylead
Aerial cable extender
Aerial lead with a male socket at one end and a female connector at the other end. TV Aerial Lead at Maplin.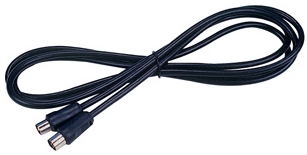 Co-ax aerial extension lead
Aerial connector
Got a damaged aerial connector? Replace the male connector plug with a co-ax plug. Basic co-ax plug at Maplin – see also all aerial connectors at Maplin.
| | |
| --- | --- |
| Co-ax aerial plug | Co-ax aerial Socket (female) |
Aerial Splitters
See our dedicated Aerial Splitter and boosters page.
SCART Lead
If you need to connect a set-top box or a DVD player to a TV set, you'll probably need a male-to-male SCART lead. You can buy a basic SCART connection lead at Maplin, or you may want to invest in a higher-quality SCART lead, which you can get from TV Cables.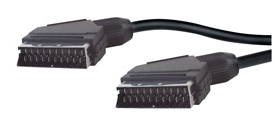 SCART plugs
F-Plug connector
F-Plugs are most commonly associated with satellite TV or cable TV systems. They have a screw thread. Pictured below is a male plug on the left, and a female on the right. For cables and connectors, go to a maplin.co.uk or tvcables.co.uk.
| | |
| --- | --- |
| Male and Female 'F' connectors | An F-Plug (Male) Satellite connector) |
HDMI connector
Typically used to connect a High Definition set-top box or DVD player to an HD-Ready TV set. We have a page dedicated to HDMI cables, connectors and converters. See our HDMI advice page.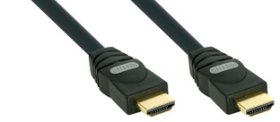 HDMI plugs
Component Connectors
Can be used to connect some types of set-top box to a TV set. Red, Green and Blue for Y,Pb,Pr component connectivity. Note that these carry video only, not audio. For Component connectors and adapters, go to a maplin.co.uk or tvcables.co.uk.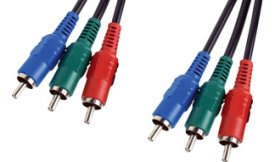 Two sets of Component Plugs
Composite Connectors
Three leads – red and white for stereo audio, and yellow for video. For connectors and adapters, go to a maplin.co.uk or tvcables.co.uk.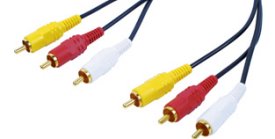 Two sets of composite leads
Connectors Explained
Co-ax Explained

A co-ax plug is the kind you'd expect to find on the end of the wire that comes from your TV aerial.

For a selection of co-ax leads, converters and extensions, go to the Maplin website.

SCART Explained
You'll typically find a SCART socket on most modern TVs, DVD recorders, DVD players and many video recorders. It's a 21 PIN rectangular connector that carries video and audio signals, as well as switching commands

For a selection of SCART leads and switch boxes, go to the Maplin website.

HDMI explained

HDMI stands for "High Definition Media Interface". This is the connector used to connect most high-definition equipment (such as the Sky+HD , Virgin V+ or BT Vision box) to a hi-def TV set. HDMI cables carry both video and audio. See our HDMI advice page for more.

If you're looking for an HDMI cable, try TV Cables or Maplin Electronics
Your questions answered
How can I connect my Freeview box to a PC monitor?
Related pages