In-car DAB Digital Radios
This page provides information on the range of in-car DAB digital radio receivers available in the UK.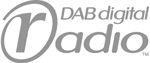 To discuss DAB, to comment on a receiver, or to see comments on the various DAB receivers on the market, see our DAB discussion forum.
The following types of DAB radios are available:
In-car DAB radios
Many new in-car radio/cassette/CD players now come DAB-ready, or with DAB built in.
There are two options for in-car DAB – An 'integrated' unit (one box), or a two-box solution with a head unit (or head end) for the dashboard, and a boot box, for the boot or glovebox (like a CD changer)




DAB Pure Highway

Here's a nice idea – a handy way of getting DAB in your car without having to replace your existing radio. The Pure Highway is a DAB radio that sticks to your windscreen much like a satnav unit – it's a DAB receiver that re-transmits DAB stations onto FM, so that your existing card radio can tune in to DAB. You can also pause and rewind live DAB. Powered from the car's 12V socket / 2 x AA batteries.
20 DAB station. Easy to install and remove from your car

Available for around £70 – Check Availability on our Pure Highway Review page.

There's a selection of DAB-enabled, and DAB-ready in-car receivers available from Tesco and Argos.

Prices, specifications and offers are subject to alteration. Refer to the websites that we link to for latest prices, information and conditions
DAB receivers are available from:
Tesco, Currys, Revo,
and Argos.

Know a decent online supplier, or want to recommend a model? Let us know