DAB Radio Hi-fi, Separates and Adapters
This page provides information on the range of DAB digital radio hi-fi receivers available in the UK.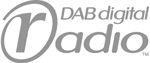 To discuss DAB, to comment on a receiver, or to see comments on the various DAB receivers on the market, see our DAB discussion forum.
The following types of DAB radios are available:

We recommend: The Pure One DAB Radio.

Good sound quality, easy-to-use digital radio.
See our Pure One Review. Available from Amazon
DAB hi-fi Separates
Serious radio listeners may want to consider buying a DAB tuner to add to an existing hi-fi setup. Offering the best control of DAB stations, with the ability to connect into an existing sound setup.



Acoustic Solutions SP110D DAB Tuner

Details: Digital control of station and program search, 6 preset keys for instant program location, RCA outputs, scrolling text. Dimensions 430 x 285 x 80mm.

Last seen for £89.98 at Currys




Denon TU-1800DAB

DAB / FM-RDS / AM Radio Tuner . 100 DAB presets, and 100 for FM/AM. Supports RDS. With remote.

Available for £199.99 from Hi-FiBitz




Genus Du1

This discrete box of tricks easily connects to any existing hi-fi, micro or home theatre system to give you up to 50 new stations plus crystal clear, digital quality sound.

Just plug in, connect with a single cable to your existing system and the ultra-thin remote control puts the world of digital radio at your fingertips. It features a fast auto-tune, an easy to read backlit LCD display and credit card size remote control. With 4 alarm functions and dynamic range control.

Available for £54.99 from Amazon




Goodmans GDB5 – Combined digital TV and digital radio

This is a combined DAB and Freeview digital set-top-box. Became available in May 2004, after launch delays.
Outputs: 2 x SCART, RF loopthrough, audio phono
Extras: Has a 5 event timer. Scrolling display for radio text

Available for £74.99 from Amazon
Available for £69.99 from Argos (Cat no: 532/0187)

For more on this model, see our Goodmans Freeview page




Intempo DA-01 DAB Radio Adaptor

The simplest way to upgrade your hi-fi, micro or home theatre system, without the need for an expensive tuner. Simply plug it in, attach it to your existing kit via the AUX input.

Like other DAB products your DA-01 will then scan all the DAB frequencies and store all the stations in your area in alphabetical order. Its LCD display and remote control make it easy to scroll through all available stations.

Available for £39.99 from Amazon
Available for £49.79 from Argos . (Cat No: 049/0397)

Matsui Digital Radio Adapter DA-1 DAB

The DAB Audio Adapter, manufactured exclusively for the Dixons Group is designed for people with an existing hi-fi setup who don't want to have to buy a separate DAB tuner. This Digital Radio Adapter has two audio phono output sockets and can be plugged into your hi-fi's line input (AUX) sockets using a standard twin phono-to-phono lead (not supplied). It has an LCD preview screen for the usual digital rolling station information, comes with its own remote control, a clock and an alarm, as well as 10 preset channels for storing favourite stations. This first appeared in November 2004. A thin wire aerial is attached on the rear, and the unit is powered by a supplied six-volt mains adapter. There's a review over in our forum.

Listed for £29.99 at Currys. If out-of-stock, try the Intempo DA-01 or the Genus Du1




Pure Digital Videologic DRX-701ES

Details: station selection by name, USB connectivity and an impressive 99 presets. Black or Silver
Manufacturer's site: Pure Digital

Available for £199.99 from Argos

DAB Midi / Micro Systems
If you're looking for a DAB receiver with CD, MP3 or cassette facilities, consider a compact all-in-one midi / micro system:



Matsui M150D DAB

Details: DAB radio, CD-R/ RW playback, 6 Watts (RMS) power output, Remote Control.

Last seen for £69.99 from Dixons




Pure DMX-50

Excellent Micro system with DAB and FM tuners (99 presets), CD and an SD card (for recording / playback of radio, and for MP3 support). With remote control. 40 Watts (RMS) power output

Price – £190 to £230. See our Pure DMX-50 Review for more




Hitachi AXM130DAB

Details: 50 Watts (RMS) power output, DAB Digital Radio, Multi-format playback MP3-CD/CD-R/CD-RW, 2-Way Speakers, Bass Boost, Remote control, Complete with stand.

Last seen for £179.99 from Dixons
Prices, specifications and offers are subject to alteration. Refer to the websites that we link to for latest prices, information and conditions
DAB
receivers are available from: Tesco, Currys, Revo, and Argos.
PC-based radio receivers (including DAB) are available from Amazon.co.uk
, PC World, and Maplin Electronics.