LoveFilm – DVD and Online Movie Rentals
The mail-order DVD service LoveFilm has moved into the online world. Here's a look at their Internet rental service.
What is LoveFilm?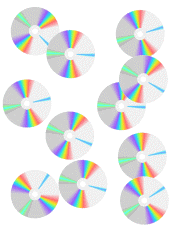 LoveFilm in the UK has offered a DVD rental service for some years. The premise is a simple one – sign up to their service, select from their vast catalogue of DVDs, and they'll post them to you. When you've watched the film, drop it back to them in the pre-paid envelope, and they'll send you more.
Prices for this service start from £5.99 a month, and provided you watch a couple of DVDs a month or more, this works out a lot cheaper than popping down to your local DVD rental outlet. There are no late fees, and you can hang on to a DVD for as long as you want without getting penalised.
More recently, LoveFilm has expanded, and offers Blu-Ray movies, as well as console games, all using the same watch-and-return policy. You can find out more about their postal rental service at lovefilm.com
In 2010, LoveFilm started branching out into instant gratification – no more waiting for the envelope, you can watch movies from LoveFilm on demand on your PC or PS3. In 2012, LoveFilm Instant launched offering unlimited streaming for £4.99 a month.
LoveFilm Online Rental
Watching films and TV online, over a home broadband connection, is fast proving to be the new way to view all the latest releases and top TV shows, especially as there is now so much content available online legally today.
Services such as Virgin cable, BT Vision, Sky Anytime+ and Apple TV offer on-demand movies and TV shows on your telly, and there are already a number of PC-based video on demand services available. LoveFilm is looking to link their postal service with the online viewing experience to make them the one-stop shop for movies and TV.
In fact, if you're into your movies, their offer makes quite a lot of sense – One of the main reasons for watching movies online is the convenience: you don't have to book tickets to see shows at the cinema and spend a fortune on popcorn and pick 'n' mix – you also don't have the problem of coming home from the local DVD shop to report that the film your family wanted was already out. Combine this with the DVD and games postal rental service, and you get the best of both worlds – a DVD with no late fees through the letterbox, and movies on demand when the mood takes you.
There's a vast amount of movie and TV choice available on line these days, and it's only set to continue to grow. The choice at LoveFilm.com pretty impressive – at the time of writing, they offer over 5000 films and TV shows in their 'Watch Online' section, which compares well to many of the other online services out there.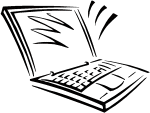 You can watch movies on your PC using the LoveFilm Player, or watch on a TV using an Internet-enabled TV, or a PlayStation 3 games console.
Pricing and flexibility are also the other great incentives to watch films online. There is now no need to venture out into the cold winter evenings after a heavy day in the office, instead you're able to cosy up in your own home knowing that anything they wish to watch is only a mouse click away.
If you missed the latest episode of your favourite show because the kids were running around like wildfire or your train home was delayed, simply search for the title on the Internet (legally!) and within a few minutes, you'll be watching the content you want at a time that suits you.
Renting with LoveFilm
The combination of watching a mix of rented DVDs, plus on-demand TV and movie content is quite an appealing option, and LoveFilm make it simple to get a good mix of the two.
If you like exploring the world of film, without the hassle of leaving the house, you'll find a good selection of top movies, TV shows, comedies, documentaries and more using an online service.
For full details on what LoveFilm has to offer by way of online rentals and their postal DVD service, go to LoveFilm.com
Useful links: