TV Channel List
Digital TV Help
Comparison Table
High Definition
Subscription-free
Freeview Info
Cable TV Info
BT Vision
Sky Digital
Freesat
Top Up TV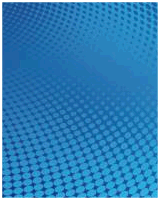 Film 4 - Information and reception help
Information and advice on getting the movie channel Film Four.
More Above Film 4...
Film4 offers a mix of major Hollywood films with great British films, both new and old, alongside timeless classics and cult favourites. The channel has an ongoing commitment to showcasing British films and filmmakers, with one in four of all films transmitting on the channel coming from the UK.
Film4 is part of Channel 4's free lineup, which includes digital channels E4 and More4.
Receiving Film4
Film4 is available on Sky TV, Freeview, Freesat and on Virgin Media cable. Here are the main ways to get Film4:

Freeview

Freeview Channel 15

Freeview is a digital TV service that can be received via your TV aerial. To get Freeview, you either need a special Freeview set-top box, or to have a digital TV with a built-in digital TV tuner.

Freeview is subscription-free, and if you don't currently have Freeview, all you need to do is to buy a set-top box, and plug it in to your TV and your aerial. Boxes are priced from as little as £25 (such as the Matsui DTR3 from Currys). There's no subscription, no ties, and no contract. You must be an area of Freeview coverage.

More on getting Freeview on our Freeview Basics page

Sky Satellite
Sky Digital - Channel 315

Film 4 is free to view on the Sky Digital satellite platform. Sky Digital offers hundreds of TV and radio channels, beamed into your home and received with a digibox and Sky minidish. As well as being available on Sky Digital, it's available on free-to-view satellite.

For more on Sky, go to www.sky.com , or see our Sky Digital page


Virgin Cable TV

Virgin Media - Channel 428 (Film 4 HD on channel 429)

Film4 is available to Virgin Media cable TV customers. Film 4 HD is also available to Virgin Media subscribers (not currently available on Sky!)

For more on cable, see our Cable TV page

Freesat

Freesat - Channel 300

Film4 is available on the satellite service Freesat

For more on Freesat, see our Freesat page

TalkTalk TV

TalkTalk TV - Channel 230

Film4 is available on the Internet TV service TalkTalk TV

For more on TalkTalk TV, see our TalkTalk TV Information page
What Film4 Offers:
The free-to-air Film4 channel screens six films a day, with a new film starting every two hours between 3pm and 3am. Classic films earlier in the day will give way to modern Hollywood output and the best of US and UK independent cinema in peak and foreign language and cult cinema late night.
The channel premieres key titles financed and co-produced by Channel 4's film division, Film Four Productions, and showcases the best of British and European and International cinema. It programmes seasons, events and short form programming, which are a successful feature of the FilmFour pay-TV service.
Problem receiving Film4 on Freeview?
We've had a couple of messages to our podcast from Freeview viewers that are having problems getting Film 4 on Freeview. Film4 is on Multiplex D - which is the same multiplex as the channels Yesterday, Challenge, Smooth Radio and Magic.
If you can't get any of the channels on Multiplex D (Yesterday, QVC and TMF), then there's most likely a reception problem stopping you getting this multiplex. There are several ways to improve your Freeview reception, which we outline on improving reception page.
If you can get the other channels on Multiplex D, and it's just Film 4 you're missing, then it's likely to be a problem with your box:

Firstly, double-check that Film4 isn't on a different channel number to the one you were expecting. If you have a different channel name on Channel 15, this indicates you have an out-of-date lineup and need to rescan. To tune to Film4, try performing a full rescan of your channels (not just an "add").
If that doesn't work, try a reset of your Freeview set-top box - power off the box at the mains for 30 seconds, switch on, then perform a full rescan. Check your Freeview receiver's manual for how to do a factory reset if that doesn't help.
If you have a question, or want to discuss Film4, please post a message in our forum