Freeview info
Freeview Advice
Missing channels
Reception Help
Freeview Channels
Freeview HD
Channel News
Digital Switchover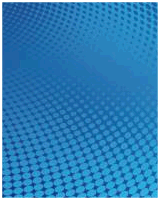 Freeview Help: Retune / Rescan your Freeview
To ensure you have the full line-up of Freeview channels, now and again you need to retune your Freeview receiver. Retuning, also known as rescanning, should ensure you have the correct Freeview channels.
Having a problem with Freeview channels or rescanning / retuning? Read on...
Why do I need to retune?
Freeview occasionally adds and removes channels. Sometimes, Freeview juggles some of the channel numbers around too. To make sure your box or digital TV has the correct channels and channel numbers, you have to rebuild the channel lineup.
Some useful links: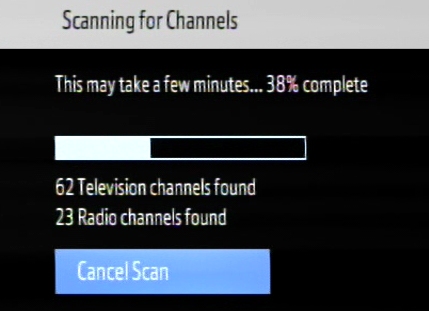 How do I retune?
All Freeview receivers are different, and how you retune depends on the make and model of your box or TV.
Generally, it's a case of pressing Menu on your Freeview remote control, and going through the on-screen menus to find a retuning option.
Here are a few common names to look for:
Scan for new channels
Channel Tuning
Add / Store channels
Rescan for channels
Tuning
If you're given the option to do a "full scan" vs. an "add channels", do the full scan.
Instructions for specific models:
Top Up TV box: Menu > Setup > Scan for channels
Sony Bravia TV: Menu > Settings > Digital Setup > Digital auto-tuning
BT Vision box: BT Vision > Settings > TV Settings > Add channels to TV Guide
Rescan not worked?
After you've done a rescan, check your lineup against our Freeview Channel List. If there's a difference or some channels are not where you expect them to be, try rescanning again.
If rescanning doesn't work, try resetting your Freeview box or TV - there may be a 'Reset' option in the on-screen menu - failing that, try unplugging the box from the mains power for 30 seconds, then plugging in again.
Another tip we've heard, is to unplug the aerial, and then try a re-scan for channels. As there's no signal, this will clear your list of channels. Then, when you scan again with the aerial inserted, the list will build from scratch.
Missing some channels? A common problem, especially in weak signal areas - we have a page of help on this subject: Missing Freeview Channels
No channels at all? Some older boxes and TV sets can't cope with the new transmission system. Check that your Freeview receiver is not affected - Incompatible Freeview receivers.
If you still need help, post a message in our Freeview Help forum - include the make and model of your box, and your postcode, so that help can be given.
Your questions
Q. Sometimes my Freeview TV / Set-top box pops up a message that it needs to rescan. Why is this?
Some Freeview receivers are clever enough to detect when there has been a change to the lineup. If you see this message, it means that there's been some kind of change. It's a good idea to re-scan to get those changes updated on your box / TV
Need more help?
Ask in our Freeview Problems forum - Please include your postcode, plus the make and model of your Freeview receiver, as this helps the forum regulars provide relevant advice.

Bookmark this page:

Del.icio.us
|

Digg
|

StumbleUpon
|

Technorati
|

Facebook