TV Channel List
Digital TV Help
Comparison Table
High Definition
Subscription-free
Freeview Info
Cable TV Info
BT Vision
Sky Digital
Freesat
Top Up TV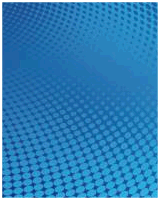 Universal Channel in the UK
Like your US drama? We let you know how to receive this UK digital TV channel, formerly known as the Hallmark Channel.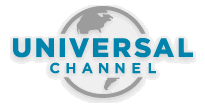 The Universal Channel is a re-brand of the Hallmark Channel. The rename took place in October 2010.It's a subscription TV service running mostly imports from the US, and is run by NBC Universal.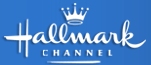 The Hallmark Channel launched in 2000. Shows on the Hallmark Channel have included: Diagnosis Murder, Law & Order, House, Spooks, Saved, Monk and Intelligence.
An HD version of the Hallmark Channel launched in mid-2010. It's now known as Universal Channel HD and can be found on Sky HD.
Digital TV services offering this channel:
TV Service

Channel offered

Details

Sky Digital

YES

Universal Channel is on Sky channel 150 (Also in HD). There is also a "Plus 1" service on Sky Channel 205.

To get Sky, you'll need to have a satellite dish installed, get a set-top box, and pay a monthly subscription.

More details on our Sky Digital Explored page. To get Sky, sign up online at www.sky.com.

Virgin Media

YES

Universal Channel is on Channel 190. There is also a "Plus 1" service on Channel 191

Virgin Media uses special fibre-optic cables. You need to be in a cable area, get a special set-top box, and sign up to a monthly subscription.

More on our Virgin Media page. To see if you're in a cable area, go to www.virginmedia.com

TalkTalk TV

YES

TalkTalk TV is available in parts of the UK, and uses your existing phone line to deliver digital TV to your home. This is a subscription service.

More details at talktalk.co.uk/tv, or on our TalkTalk TV page

Top Up TV Anytime

NO

Top Up TV Anytime uses a TV aerial to get live TV channels. The special set-top box records extra TV programmes overnight to be watched over the next seven days.

Content from Hallmark was available up until June 2009, but is no longer offered

More on our Top Up TV Anytime page

BT Vision

No

BT Vision gets live TV via a TV aerial and gets movies plus extra TV and Sport content via your Broadband connection. BT Vision comes with a hard-disk recorder and is available to BT's broadband customers.

More on our BT Vision Review page or at btvision.bt.com

Freeview

NO

Freeview is delivered to set-top boxes via a TV aerial. Boxes cost from £20, and no subscription is required.

More on our Freeview Explained page

Freesat

NO

Freesat is a subscription-free satellite TV service. You'll need a satellite dish and set-top box

More on our Freesat page
Need any help with digital TV? Try our Digital TV Help section.

Looking for info on another channel? Our UK Channel List
Useful Links
Bookmark this page:

Del.icio.us
|

Digg
|

StumbleUpon
|

Technorati
|

Facebook