Freeview information
Freeview Advice
Freeview Interference?
Freeview Reception Help
Freeview Boxes
Freeview Channels
Freeview Channel News
Digital Recorders
Digital Switchover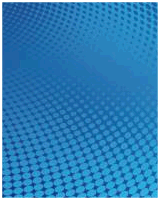 I can't get any Freeview channels!
If you have Freeview, but can't get any Freeview channels, then this page is for you. If you can get some channels, but not other, go to our missing channels page instead.
I get no Freeview channels!
Question 1: Are you in a Freeview coverage area?
Freeview is not available in all parts of the UK yet. At the start of 2009, about 20%-25% of the UK was not able to get Freeview.
Click on the following link - this will open a new window and let you type in your postcode to check if you are in a Freeview area: www.freeview.co.uk/availability

In a Freeview area? Move on to Question 2
Not in a Freeview area? If you cannot get Freeview where you live, there are other ways to get digital TV - See our Digital TV Compared page.
Question 2: (Freeview box only). Can you see the Freeview box's menu?
When you press the Menu button on the Freeview remote control, you should be able to see a menu. If you can't see a menu, or any kind out output from the Freeview, then you may not have connected the box to your TV correctly. You need to connect a SCART lead from the output of the Freeview box to a spare SCART socket on the TV.
Question 3: Have you connected the Freeview box or TV to a TV aerial?
If "no", make sure you connect a TV aerial to the input aerial socket of the Freeview box or Freeview TV set. Freeview can only be received via a TV aerial.
Question 4: Have you "scanned" / "searched" for channels?
Before you can start watching Freeview channels, you have to get your receiver to search for channels. If you're not sure how to scan for Freeview channels, see our Scanning for Channels page.
Assuming you have scanned for channels and you get a "No channels found" message, go to Question 5.
Question 5: Are you using an old onDigital or Freeview box / TV set?
Some boxes made between 1998 and 2004 can't cope with the newer transmission system used by Freeview.
If you have an older box from one of these manufacturers, you may be affected: Daewoo, Fusion, Labgear, Nokia, Pace, Philips, Pioneer, Portland, Samsung, Sony, Toshiba or Triax. Check our List of Incompatible Freeview Boxes
TV sets with built-in Freeview from Hitachi, Panasonic, Philips, Sanyo, Sony and Toshiba may be affected. Check our List of Incompatible Freeview TVs
Question 6: Are you using a set-top box / indoor aerial?

Unless you are in a very good Freeview signal area, indoor aerials are not great at getting Freeview.
If you want to check whether you should be able to get Freeview with an indoor aerial - click on the following link and put in your postcode. This is quite a technical site, but you need to only be concerned with the last column, headed "Antenna (Suggestion"). Check coverage with Wolfbane Predictor.
If the answer comes back with "Amplified Extra High Gain" or "Extra High Gain" , then an indoor aerial will probably not be suitable.
If the answer comes back with "Log periodic", then an indoor aerial may possibly be suitable, but not ideal.
If you are using an indoor aerial and can't get a signal, then you need to consider getting a rooftop aerial installed. Use your Yellow Pages or yell.com to find a CAI-approved aerial installer, and get a quote to have a rooftop TV aerial installed.
Can't have a rooftop aerial? See the answer to Question 1 for some options
More help on indoor aerials? See our Indoor aerials section
Question 7: Could there be a problem with your aerial wiring?
If you have a suitable aerial and are in a coverage area, but still can't get any channels, then there's a good chance that there's a problem with the connection from the aerial to the receiver.
First off, try the most basic type of connection - connect the main aerial lead straight into the Freeview receiver - bypass any adapters / boosters / splitters, and don't connect the aerial via anything (such as a video recorder or DVD recorder).
Are you splitting the cable anywhere? Follow the connection from the aerial to your receiver. If there are any connectors / splitters / distribution points / adapters in the way, this may be where the problem is. Check all connectors are OK, boosters are plugged in correctly, etc.
More help? See our Aerial cabling section
Question 8: Could your aerial be damaged?
Could be aerial be dislodged? Could water have got into the aerial connectors? Could be aerial lead from the roof be severed?
One way of checking is to try plugging a different Freeview receiver in and using that. If no Freeview receiver will work with your aerial and you're confident you're in a good signal area, then this points to a problem with the aerial itself, or the aerial lead from the aerial to the TV.
If in doubt, consult a CAI-approved TV aerial installer for advice.
Still having problems?
If you've got this far, you should have a suitable aerial, be in a Freeview area and have connected everything correctly. If you still can't get any Freeview signal, then here are the remaining possibilities
There may be a fault at your local Freeview transmitter. Check for Transmitter Faults
You do not have a suitable TV aerial. Some TV aerials are designed to operate best for certain frequencies, known as Groups. Your aerial may have been fine for the analogue channels, but not the digital ones. More on Aerial Groups. If you need advice, consult a CAI-approved aerial installer
Your aerial or aerial lead is damaged or disconnected.
Your Freeview receiver could be damaged - try it on a different TV aerial (friend / family / neighbour). If it works elsewhere, it proves there's a signal, cabling or aerial problem.
Need more help?
Ask in our Freeview Problems forum - Please include your postcode, plus the make and model of your Freeview receiver, as this helps the forum regulars provide relevant advice.