Humax PVR9300-T Freeview Recorder Explored
We look closely at what this high-spec recorder offers, review the box, show some screenshots and help with connectivity questions.
The Humax PVR-9300T Freeview hard-disk recorder comes highly recommended by users of this site. It first became available in July 2008, and now has a strong following.
The PVR9300-T is a Freeview receiver with a built-in hard drive. It can record up to 160 hours of Freeview, is easy to use, supports series link, and if you have an HD-ready TV, the Humax will upscale Freeview to show more lines than a basic Freeview box. The PVR9300 is an upgrade from the popular PVR-9200.


The Humax PVR9300-T Box
Humax PVR9300 Features:
Supports Freeview+ functionality
320GB built-in hard-disk (up to 160 hours recording)
Twin Tuner (watch one channel while recording another)
Picture-in-Picture
HDMI out for upscaling to a Hi-Def TV
8 day Electronic Programme Guide
Card slot suitable for subscription services e.g. ESPN. (requires CAM)
Humax PVR-9300T availability:
Humax PVR9300T UK Review:
The Humax PVR-9300T has to be one of the most popular Freeview hard-disk recorders out there – it's the successor to the 9200T model, which was voted 5 stars by visitors to this site.
The 9300T model is easy to use, flexible, and decently-priced.


The front of the Humax PVR
The on-screen programme guide is easy to navigate, showing you all of the Freeview channels and easily allowing you to set up a recording, or a series link. You can also watch what's on telly while you're setting up recordings or browsing the schedule.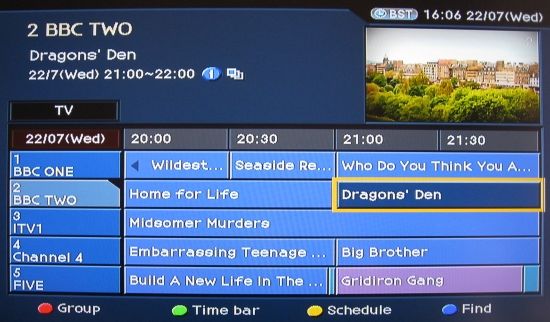 The on-screen Electronic Programme Guide of the Humax PVR9300-T
Although this isn't a Freeview HD receiver, the Humax 9300 does have an HDMI socket, meaning that you can connect it to an HD-ready TV set. If you do this, it will "upscale" the output of the box to 720p (better than the standard 576 lines normally offered on Freeview).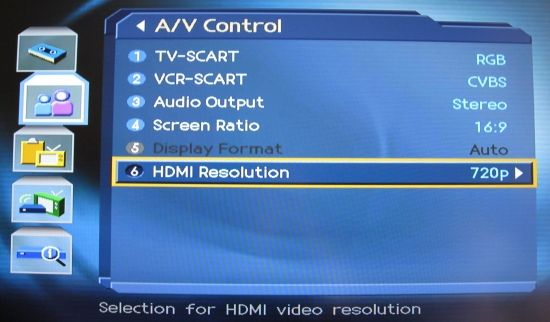 One of the PVR9300 settings screens
Humax PVR9300-T Summary
We give this five out of five. A very popular model, with extremely positive feedback in our forum. Easy to use, a good picture, and a powerful PVR for the price. Recommended.
Need a question answered? Ask in our Humax Forum
Humax PVR-9300T Connectors
Here's a quick look at what's on the back of the Humax 9300:
RF aerial input
RF aerial output (not modulated)
2 x SCART sockets
HDMI output
Video out phono
Stereo Output L/R phonos
SP/DIF socket
RS-232 comm port


Rear of the Humax 9300T box
Humax PVR-9300T Specifications
A collection of other spec snippets on this Humax box:
Dimensions: 360 x 245 x 50 mm
The Humax PVR-9300-T is supplied with the following:
Remote control with 2 x batteries
User Guide (on CD-ROM)
1 x SCART lead
1 x HDMI lead (for HD upscaling)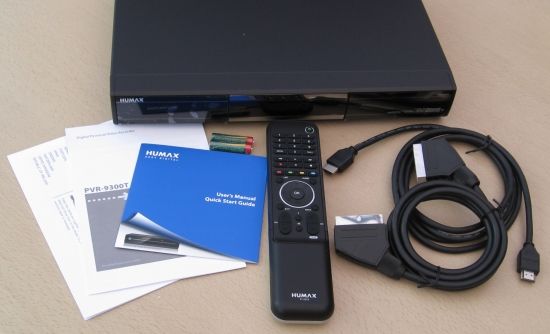 What's supplied with the Humax PVR9300 – Box contents
Humax PVR-9300T FAQ
Passcode? The default passcode is 0000.
Can I feed the output to another room? Yes. The best option is to use a wireless video sender. Plug one of these into the SCART socket of the Humax 9300T and then plug a receiver into your second TV. No cabling required. More on Video Senders.Note that the Humax PVR9300T doesn't have a modulated output, so connection to another room via co-ax cable isn't supported. Should you need to connect to another room via a cable, you'll need an RF modulator.
Can I watch ESPN on a Humax PVR9300? Yes. You'll need a suitable CAM and an ESPN subscription card to watch ESPN. CAM help and advice
Got a question on the Humax PVR9300T? Ask in our Humax Forum
Useful Links: