TV Channel List
Digital TV Help
Comparison Table
High Definition
Subscription-free
Freeview Info
Cable TV Info
BT Vision
Sky Digital
Freesat
Top Up TV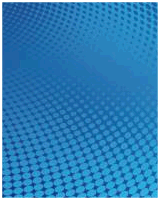 Sky1 & Sky1 HD in the UK
Looking to get the Sky 1 channel in the UK? We let you know how to receive this channel.


Sky's popular entertainment channel kicked off in the early 1980s. It took on the name Sky One in 1989. Sky 1 is a subscription channel.
Sky 1 shows a high percentage of popular US imported shows, including: 24, Battlestar Galactica, Buffy The Vampire Slayer, Prison Break, Simpsons, Futurama, Star Trek, Nip Tuck, Bones and Stargate.
Sky 1 is also available in High Definition.
Digital TV services offering this channel:
TV Service

Channel offered

Details

Sky Digital

YES
(Also in HD)

Sky 1 is on Sky channel 106 (Also in HD).

To get Sky, you'll need to have a satellite dish installed, get a set-top box, and pay a monthly subscription.

More details on our Sky Digital Explored page. To get Sky, sign up online at www.sky.com.

TalkTalk TV

YES

TalkTalk TV is available in parts of the UK, and uses your existing phone line to deliver digital TV to your home. This is a subscription service.

More details at talktalk.co.uk/tv, or on our TalkTalk TV page



Virgin Media

YES

Virgin Media uses special fibre-optic cables and is available in certain parts of the UK.

In 2007, a dispute between Sky and Virgin meant that Sky channels were removed from Virgin's lineup, but the dispute was resolved, and Sky 1 returned to Virgin in November 2008.

More on our Virgin Media page. To see if you're in a cable area, go to www.virginmedia.com



Top Up TV Anytime

NO

Top Up TV Anytime uses a TV aerial to get live TV channels. The special set-top box records extra TV programmes overnight to be watched over the next seven days.

More on our Top Up TV Anytime page

Freeview

NO

Freeview is delivered to set-top boxes via a TV aerial. Boxes cost from £20, and no subscription is required.

More on our Freeview Explained page

BT Vision

NO

BT Vision gets live TV via a TV aerial and gets movies plus extra TV and Sport content via Broadband connection. The services comes with a powerful PVR for recording 80 hours of TV and is available to BT Broadband customers.

More on our BT Vision Review page or at btvision.bt.com

Freesat

NO

Freesat is a subscription-free satellite TV service. You'll need a satellite dish and set-top box

More on our Freesat page


Need any help with digital TV? Try our Digital TV Help section.
Looking for info on another channel? Our UK Channel List