TV Channel List
Digital TV Help
Comparison Table
High Definition
Subscription-free
Freeview Info
Cable TV Info
BT Vision
Sky Digital
Freesat
Top Up TV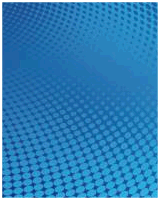 Dave in the UK
Looking to get a little Dave in your life? We let you know how to receive this UK telly channel.

Surely the best free TV channel around - "Dave" started life as UK Gold 2, then UKTV G2.
We covered the launch of "Dave" in Show 19 of our podcast - Dave launched in October 2007 - the reason behind the name? Everyone knows someone called Dave. This clever re-brand appears to have worked, as this has become a very popular free channel.
Shows on Dave include: Top Gear, Red Dwarf, Room 101, Alan Partridge, QI, Fast Show, Little Britain, Mock the Week, Coupling, Dragon's Den, Game on and a whole bucketload of other UK comedy shows.
Digital TV services offering this channel:
TV Service

Channel offered

Details

Sky Digital

YES

Sky Digital is a satellite TV service. To get Sky, you'll need to have a satellite dish installed, get a set-top box, and pay a monthly subscription. Dave is available as part of the Variety package.

More details on our Sky Digital Explored page. To get Sky, sign up online at www.sky.com.



Virgin Media

YES

Virgin Media uses special fibre-optic cables. You need to be in a cable area, get a special set-top box, and sign up to a monthly subscription.

More on our Virgin Media page. To see if you're in a cable area, go to www.virginmedia.com

BT Vision

YES

BT Vision gets live TV via a TV aerial and gets movies plus extra TV and Sport content via your Broadband connection. BT Vision comes with a high-spec hard-disk recorder and is available to BT's broadband customers.

More on our BT Vision Review page or at btvision.bt.com

Freeview

YES

Freeview is delivered to set-top boxes via a TV aerial. Boxes cost from £20, and no subscription is required.

More on our Freeview Explained page



TalkTalk TV

YES

TalkTalk TV is available in parts of the UK, and uses your existing phone line to deliver digital TV to your home. This is a subscription service.

More details at talktalk.co.uk/tv, or on our TalkTalk TV page



Top Up TV Anytime

YES

Top Up TV Anytime uses a TV aerial to get live TV channels, and the special set-top box records extra TV programmes overnight, that you can watch over the next seven days. This is a subscription service.

More on our Top Up TV Anytime page

Freesat

NO

Freesat is a subscription-free satellite TV service. You'll need a satellite dish and set-top box

More on our Freesat page


Need any help with digital TV? Try our Digital TV Help section.

Looking for info on another channel? Our UK Channel List