TV Channel List
Sports Channels
Sport on UK TV
Digital TV Help
Comparison Table
High Definition
Subscription-free
Freeview Info
Cable TV Info
BT Vision
Sky Digital
Freesat
Top Up TV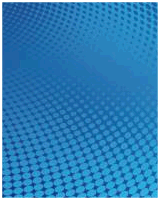 Sky Sports in the UK
Looking to get the Sky Sports 1, Sky Sports 2, or Sky Sport in HD? We let you know how to receive this channel in the UK.
Sky Sports launched in 1990 and is one of the flagship services for Sky. Sky Sports carries the majority of FA Premier League matches, as well as a host of other sporting events.
There are now four Sky Sports channels, hour Sky Sports HD channels, and the Sky News channel.
In July 2010, both BT Vision and Top Up TV announced plans to carry Sky Sports, following a ruling by the regulator Ofcom.

Digital TV services offering the Sky Sports channels:
TV Service

Channels offered

Details

Sky Digital

4 Channels

4 HD Channels

Sky Sports News

To get Sky Sports on Sky Digital, you'll need to have a satellite dish installed, get a set-top box, and pay a monthly subscription. Subscription to Sky Sports is on top of the standard monthly Sky fee, and HD will cost you even more.

More details on our Sky Digital Explored page.

BT Vision

Sky Sports 1 and 2

In 2010, Ofcom ruled that Sky had to allow other broadcasters to take their sports service as a reasonable rate. Accordingly, in July 2010, BT Vision announced that they would be undercutting Sky to offer Sky Sports 1 to their subscribers from £6.99 a month. Sky Sports 1 and 2 are available from £11.99 a month.

BT Vision gets live TV via a TV aerial and gets movies plus extra TV and sport content via BT Broadband. A high-spec TV recorder is provided.

Also note that ESPN is currently offered for free to BT Vision Unlimited subscribers.

More on our BT Vision Review page or at btvision.bt.com

Virgin Media

4 channels

2 HD channels

Virgin Media uses special fibre-optic cables and is available in certain parts of the UK.

The four Sky Sports channels are available, with Sky Sports 1 HD and Sky Sports 2 HD now available as well

More on our Virgin Media page. To see if you're in a cable area, go to www.virginmedia.com

Top Up TV Anytime

Sky Sports 1 and 2

Top Up TV Anytime uses a TV aerial to get live TV channels. The special set-top box records extra TV programmes overnight to be watched over the next seven days.

Sky Sports 1 is available for £24.99 a month - there's a contract-free option

More at topuptv.com , or on our Top Up TV Anytime page

TalkTalk TV

4 channels

TalkTalk TV is available in parts of the UK, and uses your existing phone line to deliver digital TV to your home. This is a subscription service.

More details at talktalk.co.uk/tv, or on our TalkTalk TV page

Freeview

NO

Sky Sports is not available on Freeview, although you can get it on Freeview boxes using TopUp TV

Sky Sports News was available on Freeview until it was removed by Sky in August 2010.

For more on Freeview, see our Freeview Explained page

Freesat

NO

Freesat is a subscription-free satellite TV service. You'll need a satellite dish and set-top box

More on our Freesat page
Need any help with digital TV? Try our Digital TV Help section.
Looking for info on another channel? See our UK Channel List