Radio and Telly News Archive 2008
A look at the news events we covered in 2008. Digital TV and Radio news from Radio and Telly.
NetPlay TV comes to Freeview
December 30th, 2008
Netplay TV should be appearing on Freeview Channel 48 from the 8th of January 2009.
This is an interactive games channel offering casino and live bingo.
---
Price drop TV set to leave Freeview
December 30th, 2008
Price-Drop TV is to vanish from Freeview in January 2009.
From their website on 1st January:
"As a valued customer of our channels, I wanted to personally inform you that our price-drop tv Freeview contract expires on 5th January 2009. However, you can still catch price-drop on Sky 645, Virgin TV 741, Freesat 801 and online at www.price-drop.tv. As a Freeview customer, you will be able to continue receiving fantastic value on all our products at prices well below the High Street on bid tv channel 23 hosted by your favourite presenters."
---
HD Testcard from the BBC
December 21st, 2008
Got HD and home cinema at home? The BBC has just released a high-definition version of its test card to allow users to calibrate their screen. The test card lasts 90 seconds and is in the BBC HD preview two hour loop that runs when there's no HD programming being offered.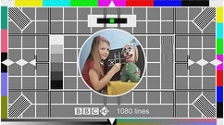 Full details on the BBC Internet Blog
---
Film: The Boat that Rocked
December 8th, 2008
Due out in May 2009, this is a must-see for any radio enthusiast.
From the makers of Four Weddings, Notting Hill and Love Actually, this is a comedy set on a Rusty Ship £ a 1960's pirate radio station moored off the UK coast.
Clearly based on Radio Caroline, the station's called Radio Rock, and has an all-star cast. Bound to be a hoot. There's a clip on YouTube for your enjoyment… http://www.youtube.com/watch?v=XnQc3lO4JDs
For more on this film, see our The Boat That Rocked information page
---
First Freesat PVR now available
November 24th, 2008
The Humax FOXSAT-HDR is now available. This is a high-definition Freesat PVR with a 320 gig hard drive, for recording up to 200 hours of subscription-free TV.
The FOXSAT-HDR supports series link (including radio series), pause/rewind of live TV, plus an 8-day Electronic Programme Guide.

Stocks appear to be quite limited but you can buy online at John Lewis
We've created a page on this new high-spec Freesat recorder: Humax Foxsat-HDR
---
Disney Movies in HD
November 22nd, 2008
Disney's Cinemagic movie channel is set to go HD from December on Sky. Disney Cinemagic HD will be showing premiers of Ratatouille and Tinkerbell over the Christmas period, as well as The Incredibles and Sleeping Beauty in HD from early 2009.
More: Sky HD
---
Five on Freesat
November 19th, 2008
Freesat's channel lineup had one important omission, until this week. Five is finally available on Freesat, on channel 105. No news on Fiver or Five US yet.
---
Five to join Freesat lineup
November 7th, 2008
It's been confirmed that Five will finally be added to the Freesat lineup from 18th November 2008.
---
Mojo radio to be removed from Freeview
November 7th, 2008
Radio station Mojo is to be removed from the Freeview lineup on 30th November 2008.
---
Digital TV switch starts in Scotland
November 6th, 2008
The Digital Switchover has started in earnest. On the 6th of November 2008, analogue services from the Selkirk transmitter were switched off.
According to The Scotsman, 52,000 households are served by the transmitter, and 97% of them were ready.
Close to the Switch? See Digital Switchover Help
---
Sky back on Virgin Cable
November 4th, 2008

Good news for Virgin customers £ Sky channels will be available once again.
In the Spring of 2007, a bunch of Sky Digital channels vanished from Virgin's platform as a result of a protracted dispute between Virgin Media and BSkyB.
Well, it's all over, and the Sky channels are set to return £ it'll be possible to view the following channels from the 13th of November 2008:
Sky 1, Sky 2, Sky 3, Sky News, Sky Sports News, Sky Arts and Sky Real Lives.
Good news for Virgin Media customers!
---
Dead Freeview boxes get the Watchdog treatment
November 3rd, 2008
Tonight's BBC Watchdog programme featured a news story that we've been running here at Radio & Telly for a number of months.
In July and August 2008, around 250,000 Freeview boxes stopped working £ older boxes with a chip from defunct company SetPal couldn't cope with the larger number of channels now on Freeview, and a transmitter update started killing the boxes.
The affected Freeview receivers are: Bush IDVCR01, Daewoo DS608P, Daewoo SV900, Labgear DTT100, Portland DP100 and Triax DVB2000T
Well done to Watchdog for finally bringing this to a wider audience. On our podcast, FrequencyCast, we've been pushing this story for a while. For more on the story, go to FrequencyCast's Freeview Box Landfill page, where we explore faulty Freeview boxes in more details.
If you've not tried our free online radio show, give us a try £ listen online or download our shows as a podcast, and stay up-to-date with the latest Freeview news.
---
Disney content now on BT Vision
November 1st, 2008
BT Vision customers with kids in the house will be pleased to know that a deal's been done with Disney to make shows and movies from the Disney Channel and Playhouse Disney available on BT's TV service. Users can view shows on a pay-per-view basis, or as part of the BT Vision Kids Pack.
More on BT Vision at https://www.radioandtelly.co.uk/btvision.html
---
Nuts TV loses Freeview slot
October 29th, 2008
Lad's channel Nuts TV is set to lose its Freeview slot early next year.
It's reported that channel owner Turner Broadcasting plans to replace Nuts TV with News channel CNN International. The Nuts TV slot is only a four hour slot, from 9pm to 1am
---
Nuts TV to vanish
October 29th, 2008
Nuts TV's 9pm to 1am slot on Freeview is set to be replaced by four hours of the news channel CNN, according to Turner Broadcasting. Expect Nuts TV to vanish early in 2009.
---
First Freesat PVR announced
October 25th, 2008
The first Freesat hard-disk recorder will be on the market from mid-November 2008.
The Humax FOXSAT-HDR is a high-definition Freesat PVR with a 320gig hard drive (for up to 200 hours of TV content).
The FOXSAT-HDR supports series link (including radio series), pause/rewind of live TV, plus an 8-day Electronic Programme Guide
We've created a page on this new high-spec Freesat recorder: Humax Foxsat-HDR

---
BT Vision software updated
October 20th, 2008
From mid-October 2008, BT Vision boxes started being automatically updated to a new version of software.
The new version, v1.2.14642.556, includes the following improvements:
5 minutes will be automatically added to the end of any new recordings you set up
Clearer information will be provided about recording clashes, or when you try to watch a channel while recording two other channels
Some user interface and stability improvements
---
Discovery Channel coming to Freeview in 2009
October 18th, 2008
A channel slot opened up on Freeview recently, and in October 2008, it's been confirmed that a channel from the Discovery stable will be coming to Freeview in early 2009. The channel won't be branded as Discovery, and will be free-to-view.
---
Getting Gold and Style on Freeview
October 18th, 2008
How can I get GOLD (formerly UKTV Gold) and UKTV Style on my Freeview box?
This has to be one of the most common questions we get asked £ so now we've given our answer a whole page of it's own £ See www.radioandtelly.co.uk/freeviewtopup.html
---
ITV and Channel 4 Freeview HD approved
October 17th, 2008
Regulator Ofcom has today confirmed that BBC, ITV and Channel 4 (with Welsh-language broadcaster S4C) will soon be broadcasting in High Definition over Freeview. Channel 4 will be simulcasting many of their shows in HD, plus showing HD movies during peak hours. ITV will offer their 6 to 11pm content in HD, as well as the FA Cup and the 2010 Football World Cup. in HD
It's expected that the Freeview HD services will start from late Autumn 2009 in the Granada TV region, with the rest of the UK coming on-stream by 2012 in accordance with the Digital Switchover rollout. To get HD on Freeview via a TV aerial, you'll need an HD-ready TV set. You'll also need to buy a Freeview HD set-top box, which are not yet available.
A fourth HD slot will also be available, which could start as early as 2010.
The full Ofcom announcement is at http://www.ofcom.org.uk/media/news/2008/10/nr_20081017
Happy Birthday Blue Peter
October 16th, 2008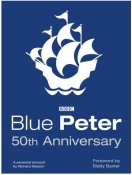 Today, the 16th of October 2008, marks the fiftieth birthday of the UK's longest-running kid's TV show, Blue Peter.
Whether it's the disappearing cats, hibernating tortoises, John Noakes and Shep, or cornflake packets and sticky-backed plastic £ we've all watched it, and have some memories of growing up with the Beeb's kids programme.
To celebrate 50 years of Blue Peter, there's a new book just out: "Blue Peter 50th Anniversary Book". We'll be reviewing this in our next podcast, and we've got a brief review at radioandtelly.co.uk/bluepeter.html
192 pages of pics, presenter profiles and behind the scenes stories will cost you £14.99 in the shops, or if you're looking for a pre-Christmas bargain, get the book for under £10 at Waterstones Online
---
Channel 4 backs out of digital radio
October 11th, 2008

Channel 4 announced yesterday that it's scrapping plans for a network of digital radio stations.
This is seen as a major blow to the growth of commercial DAB radio. Channel 4 originally had plans for a number of stations, but this was scaled back to just three stations a few months back. This left the stations: e4 Radio (a youth station due to launch in Spring 2009), Channel 4 Radio (the flagship speech station) and Pure 4 (a music station)
Channel 4 blamed the economic downturn and has recently announced its intention to shed 15% of its workforce to save costs.
The group 4 Digital Radio won a licence to run a second national network of DAB stations, with other stations from broadcasters including Bauer Radio and Sky. It's not clear what will now happen to that licence now that Global Radio and Channel 4 radio have lost interest in offering national DAB stations.
Not a good time in invest in buying a DAB radio at the moment…
---
Five catchup service now on BT Vision
October 8th, 2008

Are you a fan of shows such as Home and Away, Gadget Show, Neighbours or Fifth Gear? TV channel Five has launched their 8-day catch-up service on BT Vision.
Shows cost from 79p each, or for only £3, you can sign up to BT Vision's TV Replay package, which also offers BBC and Channel 4's catch-up TV services.
Five will also be adding their kids content, Milkshake, including Noddy and Mr Men from 49p an episode.
BT Vision comes with a free digital TV recorder if you get your broadband from BT Total Broadband. More on our BT Vision page, or at btvision.bt.com
---
BBC7 becomes BBC Radio 7
October 6th, 2008

BBC 7, the comedy, drama and kids digital radio channel, officially rebranded to BBC Radio 7 on Saturday 4 October.
A subtle change, apparently as the radio station is sometimes mistaken for a TV channel.
---
New channels GOLD, Watch & Alibi this week
October 5th, 2008
Following UKTV's rebrand to Dave recently, from Tuesday the 7th October 2008, more of their channels will change names:
UKTV Gold will change to "G.O.L.D" £ Dedicated comedy channel G.O.L.D. (Go On Laugh Daily) launches with Blackadder: The Whole Rotten Saga (2 x 120 by Tiger Aspect). Well known names including Miranda Richardson, Stephen Fry, Hugh Laurie and Richard Curtis to name but a few come together for the first time to reveal a unique insight into this iconic comedy.
UKTV Drama will become crime channel Alibi £ A second series of Murdoch Mysteries, launches on Alibi, the deadliest place on TV, in February 2009 with Alastair Mackenzie joining the series for a guest slot. Set in Victorian Toronto, Murdoch Mysteries follows the chronicles of William Murdoch, a man driven by grief to hunt down murderers using pioneering forensic techniques.
UKTV Gold+1 will become Watch £ Richard and Judy's New Position forms the backbone of the channel. Packed with celebrity guests, the phenomenal Book Club as well as Thank You Britain, a campaign that focuses on acts of generosity, the new series will unleash the couple on a primetime audience.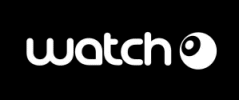 ---
Long, Dark Teatime of the Soul on Radio 4
September 26th, 2008
The second Dirk Gently novel, The Long Dark Teatime of the Soul, will be airing on BBC Radio 4 from 11pm on Thursday 2nd October 2008.
Douglas Adams fans £ don't miss it. Most known for his series of Hitchhikers Guide to the Galaxy books and radio series, the Dirk Gently novels are typically Douglas, and well worth a read or a listen
More at www.radioandtelly.co.uk/dirkgently.html
---
Jack Bauer's back for another day on Sky
September 24th, 2008
News just in of Sky's plans to show the next series of 24.
24 will be back in January 2009, with Day 7. Before that, Sky1 and Sky1 HD are exclusively screening a two-hour real-time prequel to Day 7, 24: REDEMPTION.
Jack's been lying low in the African town of Sangala, but his hopes of settling are short lived, as he finds himself caught up in a coup d'état against a powerful African warlord. Back in the United States, it is Inauguration Day for the first female president.
24: REDEMPTION will be aired in late November, exclusively on Sky1 and Sky1 HD.
24 Day 7 begins in early January on Sky1 and Sky1 HD with the return of a vengeful Tony Almeida and the introduction of new characters including FBI Agent Janis Gold . Jack will be standing trial for war crimes, CTU is no more and Jonas Hodges will be continuing his villainous actions.
Prior to the brand new season, Sky2 will be giving viewers a chance to catch up on all the action by screening all episodes of Day 6 back to back.
More on Sky 1 at: www.sky.com/sky1
---
Local radio stations lose identity
September 17th, 2008
The UK commercial radio industry's set for something of a shake-up. Global Radio's the largest player in British commercial radio after acquiring GCap Media and Chrysalis Radio earlier this year. Over the next 12 to 18 months, they're set to re-brand 29 of their local radio stations to either Heart or Galaxy, according to Radio Today.
Names such as Invicta, Fox, 2 Ten FM, Chiltern, Essex FM, GWR, Hereward and SGR will be swept away and replaced by the Heart brand. Stations Beacon, BRMB, Mercia and Wyvern will reportedly be sold.
---
Gervais, Merchant and Pilkington Series 5
September 17th, 2008
Ricky Gervais is back for a fifth round of downloadable nonsense. Join Ricky, Steve and the round-headed Karl Pilkington as they explore such concerns as dead owls as objets d'art, gay weddings, juvenile weight problems, annexing arachnids and Karl's restless legs.
The whole of Series 5 is available for £2.95 at Audible, or £3.95 at iTunes. Here are the links:
Ricky Gervais on iTunes and Ricky Gervais Show on Audible.co.uk
---
Smile TV 2 now live
September 15th, 2008
Smile TV 2 has been added to Freeview's lineup. On channel 46, this is billed as an "interactive channel" allowing viewers to interact with onscreen life coaches, as well as "party girls". Hmmm.
---
HD movies now available on BT Vision
September 6th, 2008

BT Vision has now started their HD Movies service.
At the start of September 2008, BT began selling High Definition films for download over the net to the free BT Vision set-top box. At launch, films included: The Other Boleyn Girl, The Hulk and Babe. New HD releases cost £4.95 per download, with older titles for £2.95
More on BT Vision at https://www.radioandtelly.co.uk/btvision.html
---
More TV and Radio for Freesat
September 6th, 2008
Some new channels now available on FreeSat:
TV channels: Plus 1 timeshifts for E4, More4 and Film4
Radio stations: three Absolute radio channels, NME Radio, and the RTE Ireland channels
More on Freesat at www.radioandtelly.co.uk/freesat.html
---
Virgin Radio to become Absolute Radio
September 2nd, 2008
Virgin Radio was taken over by The Times of India recently, and a condition of sale was that the Virgin Radio name had to be dropped.
The new owners have opted for the name Absolute Radio, and the rebrand will be complete by 1st October 2008.
---
HD VoD coming to BT Vision
August 30th, 2008
BT's announced that they'll be bringing High Definition Video on Demand to their BT Vision TV service by the end of Summer 2008.
Existing BT Vision set-top boxes are being updated throughout August 2008 to a new version of software, 1.2.14642.551, which supports the HD service as well as fixing a number of minor bugs.
Due to the amount of data needed for High Definition, you won't be able to watch HD content streamed over your Broadband connection £ instead, you select HD content from the on-screen list, and its downloaded onto the BT Vision box's drive.

Pricing: Blockbuster movies will cost £4.95 each, with older films being priced from £2.95.
More on BT Vision on our Vision Explored page, or at btvision.bt.com
---
Geoffrey Perkins dies in car accident
August 29th, 2008
Some sad news for UK comedy fans, and the team here at Radio & Telly.
Geoffrey Perkins has died in a car accident, aged 55. Over the years, he produced a number of popular comedy series £ most notably for us, BBC Radio's Hitchhiker's Guide to the Galaxy, written by the late Douglas Adams. Geoffrey was also involved series including Father Ted, KYTV, Spitting Image, Fast Show, Coupling and Harry Enfield's Television show.

For us, he'll be remembered for his hand in the BBC radio comedy series Radio Active, where as well as writing much of the content, he played presenter Mike Flex.
Your influence will be missed.
Anonymous Says:

August 30th, 2008 at 2:15 am I cannot believe the untimely death of such a great writer. Radioactive for me remains the BEST radio comedy show ever. Geoffrey Perkins will be sorely missed. RIP

Mike Ondolences Says:

September 1st, 2008 at 10:19 am That's part of my youth gone. I grew up listening to Radio Active, I still have most of the shows on my iPod. Very sad.

J.Z. Herrenberg Says:
February 11th, 2009 at 8:22 pm Perhaps a bit late, but I am saddened to have just discovered Geoffrey Perkins is dead. I have been re-listening to Radio Active these last few days and the show remains funny even after 20 years. A loss, a real loss.
---
Red Dwarf set to return to UK screens
August 29th, 2008
Good news for fans of the big rouge one… The cast of the Jupiter Mining Ship, Red Dwarf, are set to make a comeback.
Four 30-minute episodes have been commissioned by everyone's favourite digital channel, Dave. These will apparently be aired in the UK in 2009.
We've also seen a news story reporting that a one-hour DVD special will start production in October this year, commissioned by BBC Worldwide.
No news on who'll be playing Holly, but let's hope Norman Lovett says "yes"
Licketey-split please lads!
---
ITV and Channel 4 HD Plans
August 17th, 2008
ITV and Channel 4 have submitted bids to regulator Ofcom for their Freeview High Definition services. It's planned that Freeview Multiplex B will be reconfigured to support HD before 2012.
The Beeb are set to get one channel, with ITV and Channel 4 after the other slots. ITV plans to simulcast their 6pm to 11pm slot in HD £ By 2012 they're targeting 60-65% of their content being available in HD. Channel 4 plans to bring their existing 24 hour HD service currently on Sky Digital over to Freeview.
---
4Music from 15th August
July 29th, 2008
Digital TV station "The Hits" is set to become "4Music" on 15th August 2008, offering exclusive content from the V Festival in Chelmsford at launch.
---
Eurosport now on Sky HD
July 17th, 2008
Eurosport has joined the High Definition channel lineup on Sky, bringing the count to 19 HD channels as of July 2008. You can get Eurosport without having to sign to Sky's premium sports package. Eurosport is on channel 412.
Sky's also recently dropped the price of its HD service. More on Sky HD
---
Star Fleet £ Finally on DVD
July 14th, 2008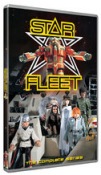 OK £ pure self-indulgence, and this will probably mean nothing to most of our readers, but we're excited. A TV classic from our misspent youth is coming out on DVD at last.
Star Fleet X Bomber was a 1980's kid sci-fi series, with a bunch of puppets onboard an experimental battleship called the X Bomber, defending earth from a fairly flaky alien. Add an odd crew, a hero, a princess and a robot, and you have a classic sci-fi series loved by many kids of the 80's. It's finally out on DVD £ from 1st September 2008, and can be pre-ordered at Amazon.co.uk and Play.com
Freeview: Bin your Box
July 7th, 2008
Freeview transmitters are being updated, and thousands of Freeview boxes pack up in the process.
Boxes made by Daewoo, Bush, Labgear, Portland and Triax boxes are affected, at the moment in Scotland, Tyne Tees, Northern Ireland and Birmingham areas are the first to pack up £ with the rest of the UK set to following in coming weeks.
Full details at www.frequencycast.co.uk/freeviewlandfill.html
---
Warning for Bush, Daewoo, Labgear box owners
July 6th, 2008
In the last few weeks, UK Freeview transmitters have been upgraded, meaning that a number of set-top boxes have stopped working. Affected models include:
Bush IDVCR01
Daewoo DS608P
Daewoo SV900
Labgear DTT100
Portland DP100
Triax DVB2000T
Full details at www.frequencycast.co.uk/freeviewlandfill.html
---
Freeview boxes in Scotland go dark
July 5th, 2008
Thousands of Freeview set-top boxes in Scotland have suddenly become obsolete, after a transmitter upgrade. The same thing happened in the Birmingham area a couple of months back.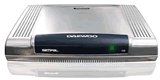 Affected boxes include: Daewoo DS608P , Daewoo SV900 , Labgear DTT100 , Portland DP100 and the Triax DVB2000T, which apparently lack enough internal memory to hold the full list of Freeview channels.
The story broke in the Daily Record 5 July 2008, and includes a quite from this site.
There are believed to be between 200,000 and 350,000 affected boxes in the UK, and as the transmitter networks get upgraded ready for the Digital Switchover, more and more boxes are set to become landfill fodder
---
Virgin Radio sold
June 8th, 2008
Virgin Radio's been sold to TIML Golden Square, a media firm owned by the Times of India Group. Sale price was £53 million, and as part of the deal, the station has 90 days to lose "Virgin" from the name.
The new owners apparently have great plans for the station, comparing the upcoming relaunch to the launch of "Dave" on digital TV.
Virgin broadcasts on DAB and AM nationally, as well as on FM in London.
---
BBC On Demand no longer free on BT Vision
June 6th, 2008
For a number of months, it's been possible to access BBC shows from the last seven days for free on a BT Vision set-top box. Now, the service will no longer be free £ instead it will be part of TV Replay, which also includes Channel 4 shows from the last seven days. TV Replay costs £3 a month.
BBC TV shows are free on the BBC iPlayer, which allows shows to be viewed on PC, Mac, Virgin Media, iPhone and the Wii.
More on BT Vision at www.radioandtelly.co.uk/btvision.html
---
Planet Rock survives
June 5th, 2008
Planet Rock, originally set to close a few months ago, has been saved, and is set to continue broadcasting on DAB digital radio.
---
ITV High Definition starts June 2008
June 5th, 2008
High-definition from ITV launches on Saturday June 7th 2008, in time for ITV's coverage of Euro 2008 (Portugal vs Turkey). ITV HD will be available via the Red button, exclusively on the new Freesat satellite TV service.
---
Freesat installation loophole
May 13th, 2008
If you're thinking of getting Freesat, and haven't got a satellite dish, here's an interesting loophole.
With Freesat, if you don't have a dish, it'll cost you £130 to get Freesat working (£50 for a basic box, and £80 for installation).
Sky Digital is offering something called "Pay Once, Watch Forever", which offers over 200 channels, for just £75 including installation and a Sky Digibox. You also get four months of Sky's pay-TV channels as a trial.
So, here's what you do:
Get "Sky's Pay Once, Watch Forever" £ dish and box for £75 (versus £130). Watch the 200+ free channels plus the Sky subscription channels for 3 months, then tell Sky that you don't want to subscribe after the trial.
You can still use the Sky box for the free-to-air channels. If you fancy moving to Freesat (for their HD service), then you've already got a dish installed suitable for Freesat, and a spare satellite receiver. You can only apply if you've not had a Sky contract before.
---
Freesat launches today
May 6th, 2008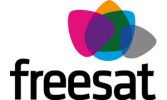 Freesat, the joint satellite TV service from the BBC and ITV, officially launched today at 11am.
The service offers 80 channels of free-to-view TV channels, using a standard satellite dish and a special Freesat receiver.
Many of the channels you can get on Freeview are present, including Channel 4, E4, ITV2, ITV3, BBC3, BBC News, CBBC and CiTV. Channel 5 is missing from the lineup, but is expected soon. Other channels include Film 4, True Movies, Movies4Men, Euronews, Men and Motors and Al-Jazeera. See our Freesat channels page for the full list.
To get Freesat, you need a dish pointing in the direction of the Sky Digital satellite (Astra / Eutelsat). If you have an existing Sky dish, chances are this is good enough, otherwise you'll need to get a dish installed. Freesat's price for this is £80 (or £120 for two rooms). You'll get a 45cm to 80 cm mesh-type dish. You'll also need a special Freesat set-top box to receive Freesat's channels and Electronic Programme Guide.
As for boxes, there are two types at present £ a Standard Definition box (from £49), and a High Definition box (from £120). A receiver with a built-in recorder (to rival Sky+) is reportedly due in July this year.
Freesat Launch day has been an interesting one. None of the four main Freesat retailers appears to actually have stock. Here's what we've discovered so far:
Currys: No stock. Nothing on the Currys website. We checked in with a Central London store, and were told 4-6 weeks
Comet: No stock. Calling Comet's customer service line (08705 425425), we were told 7 days
John Lewis: Nothing on their website. Rumours that the Humax receiver may be due "later today" in Oxford Street
Argos: Five boxes listed on their website, but all out of stock. Some branches appear to have stock, especially the Bush receivers, but they're under instructions not to sell them. A call to Argos Customer Services (0870 600 3030) revealed that the Goodmans and Bush models weren't being sold for "Quality Control reasons", with one online forum reporting an issue with channel reception on the Bush model. Argos are only able to sell the Humax FoxSat £ but no stock in London or the South East.
Apart from the "subscription-free element, a key seller for Freesat is "HD", and they're offering BBC's HD channel at launch. They have an exclusive on ITV's HD Service (soon), which won't be available on Sky. Sky however, have an exclusive on Channel 4 HD. Commenting on ITV's decision to go with Freesat, Sky said "It would be a strange decision and disappointing for viewers if ITV chooses not to make its service available to 450,000 HD-enabled households."
What of Sky? Sky's been offering a free-to-view satellite service for some years £ confusingly enough called Freesat from Sky, which offers 200 channels for a one-off £150. They also offer Sky Pay Once, Watch Forever, which for £75 gets you a dish and £200 free-to-view channels.
We'll be watching this one closely, and featuring this in our next podcast.
More on Freesat on our Freesat page.
---
BBC iPlayer now on Virgin Media
May 3rd, 2008
The BBC iPlayer is now available on the Virgin Media platform, and is accessible via the red button.
We've recently added a page of information on the BBC iPlayer, including £ what's on offer, how to use it, and what platforms it's available for. More on the BBC iPlayer at www.radioandtelly.co.uk/bbciplayer.html.
---
Five Life rebrands as Fiver
April 28th, 2008
Five Life is to re-branded as "Fiver" on the 28th April 2008, promising to be Younger, Ruder and Louder.
---
Picturebox to launch on BT Vision
April 20th, 2008
Picturebox, the Movies on Demand service from Universal Studios is coming to BT Vision from 5th May. The service, also available on Top Up TV Anytime and Tiscali TV will offer 28 movies a month for a £5 a month subscription. radioandtelly.co.uk/btvision.html
---
Teletext dating coming to Freeview
April 19th, 2008
In May 2008, a text-based dating service known as Rabbit will be coming to Freeview. Run by ITV, this service will replace Teletext Cars.
---
Rush HD Appears on Sky HD
April 9th, 2008
Rush HD appears on Sky's High Definition service £ extreme sports in HD. It's on channel 452.
---
Freeview HD by 2009
April 4th, 2008
Finally, High Definition looks set to come to Freeview. UK Regulator Ofcom has announced that we can expect up to four high-definition digital TV channels to be delivered via a TV on Freeview as soon as 2009. One of these four channels will be offered to the BBC, with the other three reportedly up for tender.
The space for these channels will be freed up by getting the existing Freeview services to shift to a new transmission standard called DVB-T2, make of MPEG-4 compression technology, combined with some channel reshuffling. These changes are expected to happen side-by-side with each TV region's digital switchover programme, so it won't be until 2012 that all 4 Freeview HD channels are available across the whole UK
It's expected that viewers will need to get a new Freeview box to get HD, but existing boxes will continue to work for non-HD Freeview channels.
---
Radio landscape changes
April 2nd, 2008
The landscape of the UK industry, just changed.
GCap Media, owners of a whole bunch of the UK's commercial radio stations has just been acquired by Global Radio for £375 million.
GCap owned a number of big-name stations including Classic FM, Capital Radio and Xfm. GCap was in the news in February for its decision to shut a number of national DAB radio stations, as we reported in show 24 of our podcast. Global owns stations including London's Heart and LBC, as well as Galaxy. The new group of stations will now dominate over 40% of the UK's commercial radio listening
---
Three digital stations depart
April 1st, 2008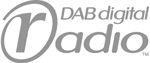 Three National DAB digital radio services fell silent today, April 1st 2008.
The stations to go are theJazz, adult contemporary Capital Life, and the three months trial of forces station BFBS.
Planet Rock was also meant to go off-air today, but has a month's extension, while the station continues to find a buyer.
The departure of these national DAB stations comes as radio group GCap Media branded DAB radio as 'economically unviable' in February.
No news on what stations will fill the gaps left, although RadioToday's Birdsong +1 catchup service April Fools jape made us smile!
A stack of national radio stations from Channel 4 are due later this year, although with this year's departures, Channel 4 must be having some reservations…
If you haven't listened already, download episode 24 of our podcast, where we discuss the closures, and future of digital radio. www.frequencycast.co.uk/cast24.html
---
New Sky HD channels coming soon
March 6th, 2008
News of three new Sky High Definition channels coming soon:
Sky Sports HD 3 £ With live high definition coverage of European Golf Tour
Sky Movies Premiere HD £ Upcoming HD premiers include: Titanic, Blood Diamond, Mr Bean's Holiday, Flags Of Our Fathers, Fracture, Babel and Ghost Rider.
FX HD £ series of critically acclaimed dramas to the UK for the first time
These three channels increase the number of HD channels on Sky to 17. More at https://www.radioandtelly.co.uk/skyhd.html
---
National Lottery Xtra
March 5th, 2008
National Lottery Xtra is coming to Freeview. This will be on channel 45, broadcasting for one hour a day, from 08:45 to 09:45, seven days a week.
---
More DAB stations to go
February 11th, 2008
In another blow to digital radio in the UK, two more national DAB stations are set to disappear soon.
gCap Media are planning to close stations theJazz and Planet Rock. They've already disposed of one of their other national stations £ Core. gCap has also today announced that as well as closing two national stations, they'll be selling their shares in Digital One, the providers of the national commercial radio DAB multiplex.
This is billed a cost-cutting exercise, as well as being due to the slow uptake of DAB in the UK.
---
Lost Series 4 1 day early on Sky+
February 2nd, 2008
Series 4 of "Lost" starts on Sunday 3rd Feb. If you have a Sky HD box, or a newer Sky+ box, you may find that Lost is available 1 day earlier, via Sky Anytime. If you have Anytime on your Sky+/Sky HD box, the first two episodes should be available nice and early, courtesy of the Dharma Initiative and Sky. Sky+
---
Oneword radio to cease
January 11th, 2008
Digital radio station Oneword is to cease broadcasting on Freeview and DAB from 12 January 2008.
---
Two national radio stations vanish this month
January 10th, 2008
Two national radio stations broadcasting on DAB are shutting down this week:
Speech-based radio station OneWord is to shut down on 12th January 2008. The station started back in 2000. Owners UBC Media laid off staff back in December, and the station will fall silent in a couple of days.
Music station Core, owned by GCap, is also set to close on Friday the 11th of January.
---
BT Vision coming to X-Box
January 7th, 2008
BT Total Broadband customers will soon be able to get TV, movies and high-definition gaming on an Xbox 360.It's been announced that the BT Vision TV-on-demand service is expected to be available on X-box 360 consoles from mid-2008, according to an announcement by Bill Gates on the 6th of January.
Existing BT Vision set-top boxes are running Microsoft's IPTV software. The new partnership between BT and Microsoft brings some potential new opportunities to both parties £ A large collection of TV shows and movies available on demand, plus access to Xbox LIVE® on one box. Available services will include voice chat, sending and receiving text and voice messages, as well as access to Xbox LIVE Marketplace, all while watching TV. The quoted example of such integration is that of a footy fan watching a live match on BT Vision Sport having a voice chat about the game over XBox Live, then playing FIFA Soccer with his friend after the match.
The service will be available to existing and future Xbox 360 owners from the middle of 2008, and it's expected that BT will be selling the Xbox consoles pre-loaded with BT Vision. No pricing has been announced as yet.
More on BT Vision: https://www.radioandtelly.co.uk/btvision.html.
---
News Archives: 2004 News ; 2005 News ; 2006 News ; 2007 News ; 2008 News ; Latest News